Interview with LadyJelena and Pereblue – CM Staff
By Dionysus Mar 10, 2020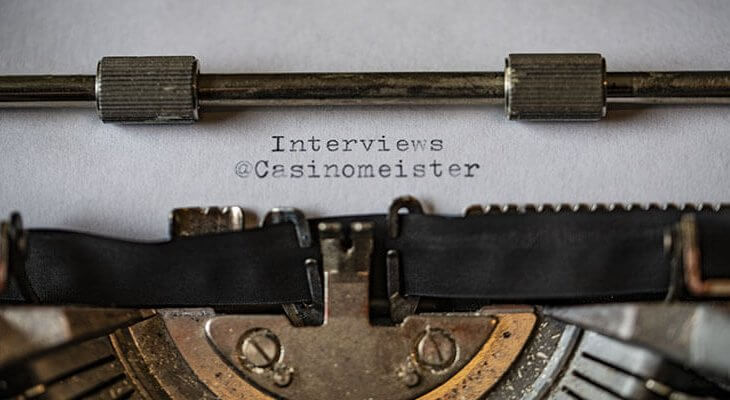 Dionysus: We're back again and this time it's a 2 for 1 as yours truly sits down with CM staff pereblue and LadyJelena
Welcome guys and thanks for setting aside time away from your busy schedules.
Let's begin with some fairly easy Qs to get the ball rolling.
Can you kindly tell the members your job title here in CM and explain what duties those may involve in general and specific to each of you?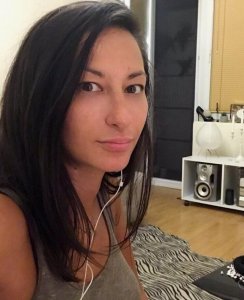 LadyJelena: Hey Dionysus, thanks for having me, I was truly looking forward to do this interview! Let's see – my official title is Account Manager, which means I'm taking care of all the accounts we have with brands published on Casinomeister. It's a bit of an administrative role, but as you can notice I also prepare review drafts (before Bryan finalizes and publishes them), I'm speaking with casino and affiliate managers and reps about regular promotions and special promotions, contests, competition sponsorships, how to improve things related to the brands they represent, chase them to answer PMs or threads (lol) etc.
And I'm also moderator here in the forums and love to participate in various topics, as often as I have time
Dio: It's a pleasure to have you.
That certainly sounds like quite a bit to keep you busy..
And you have a law degree? At a guess, I'd say in intellectual property or tax law, maybe finance and banking, or is it something else entirely? Is it something you find helps with what you do here at Casinomeister?
LadyJ: Exactly, I am certainly never bored, which I really like about my CM role and duties!
Oh don't mention tax law, that was my final exam I really hated it and dragged it for 3 years before graduated 

)
My law degree is kinda general knowledge of Serbian law plus some international law subjects. Pretty much useless diploma out of my country.
It doesn't help me at all, neither at Casinomeister nor in life. Maybe just sometimes when I chat with my mom who's a lawyer when she still thinks my knowledge is fresh and asks for advice 


But once upon a time I was in love with what I was studying. Then meanwhile I discovered the world of gambling and fell in love with it and with my job, so I just wanted to finish what I started and get that bloody diploma.
Dio: Beautiful and brilliant. Quite the combination. 


To me, it all seems rather impressive so I congratulate you on your dedication and commitment to your education.
And yourself pereblue? Can you tell us a bit about your title and what that entails?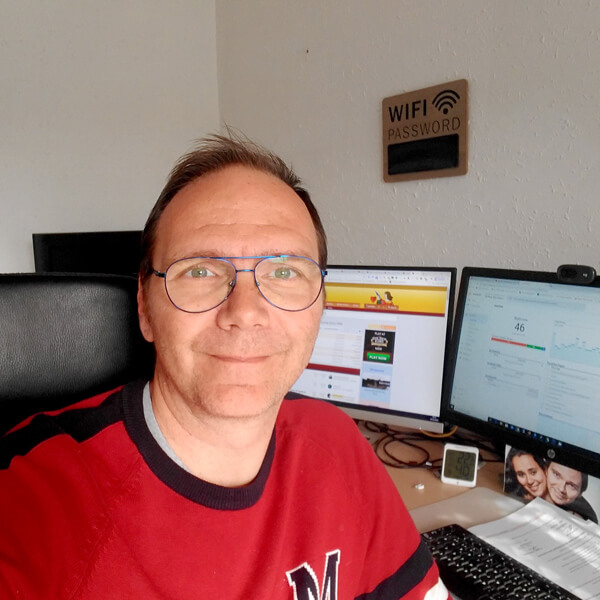 pereblue: First of all thank you for the interest and dedication to our community, about my work at Casinomeister, as my title says makes me Project Leader and SEO genius around here. My relationship with Casinomeister began about 4 years ago, where I started as the new SEO expert to optimize both the forum, the corporate and sister websites. I have led together with a small team of people and thanks to Bryan's trust, the renovation of the systems that were being used on the Casinomeister Websites, I am proud of the work we have done and obviously still a long way to go to make improvements. As you know we're introducing new features regularly not only for the forum but also for the rest of the websites.
Specifically for the forum, I collaborate in the administration as well as to ensure the proper functioning of it. In addition, I lead along with the rest of Super Administrators the proposals for improvements. I enjoy reading post by some of the most active members, like goatwack, Kroffe (the Big Beard). I learn from the wisdom of Dunover and trancemonkey regarding slots, as well as the Political Rants post of memorable forum members.
Dio: It appears that while you both have very different, or distinct, wheelhouses, there's also a fair bit of cross-over or overlap as well in such areas as projects and moderating. In other words, you wear a few different hats.
While I'm certain it changes from day to day, could you both walk us through what might be considered a typical day (or week if you prefer) in the 'CM offices'.
Oh, and don't worry about outside of CM – we'll get to that later. 

LadyJ: For me Skype is, after making a coffee, the first thing I check when I wake up (bonus answer I'm not an early bird and definitely a night owl, I adore nights, cause they are so inspirational). Most of my work happens through Skype and emails as well. Other team members are most usually already awake and exchanged many messages. And reps and managers too. So a bunch of messages is usually already waiting for me. Alongside the coffee and quick – on the way breakfast, most of my workday is Skyping, but luckily people I work with are cool, fun and very friendly, so I don't have this total feeling of working and there's no any pressure. That's why I consider myself so happy and lucky..
My typical workday, of course, includes checking CM forum, if there's a bday, rep in demand, any issue or interesting topic I can share my opinion about.
Dio : I'm not much a morning person either and even with the time-difference, I see you in the forum around my hours more often than other staff.
Being a night-owl myself, I can fully appreciate how inspiration flows more freely after the sun sets .

Speaking of sun-down, you're quite a fan of music and often found haunting the 'Currently listening to…' thread.
Does this love of music extend to hitting the occasional dance floor? Even karaoke perhaps?
LadyJ: Nice to hear that, my night colleague. Well somebody has to be a night guardian of this place too 


And awww thank you so much for this question – I adore music!! It's the most beautiful and important thing in my life. Makes me happy, helps me get through downs, brings me different and amazing indescribable emotions and sometimes even faith back in humanity, cause after all, each of those songs which have such power, are made by humans. Even though unfortunately I'm not an artist – I feel like one 

 And I feel deeply sad or offended in the places or about "artists" who degrade it – remember one night I had long night disappointed confession in nowadays music scene here in the Meister Melodies 

 One of my 5 tattoos is dedicated to music.
Speaking of music, dance is strongly connected and follows, so yes, my hobby is dance and that's my favorite thing to do. I also go dancing classes where we learn moves from old school dancehall, reggaeton, RnB, afro beats and it's a real dopamine rush for me. My dance crew is also awesome and we often go out together.
I think everybody can dance and shall dance!
Karaoke, sometimes I do that too, it's so much fun! Wish I had more singing talent – my heart says yes, but my vocal range says no lol
But I can sound good if I pick the right song and/or if my vocal cords have a good day haha
Dio: I think it's fun and I admire anyone willing to put themselves out there, talent or not. But you certainly seem passionate and I agree how music and dance can resonate and bring out such a wide range of emotions.
Perhaps at the next Meister Meet we shall sing a duet but I'd pay good dollars for you to drag pere on stage.

Speaking of whom – pereblue, I'd like to get back to you.
By virtue of your job, as well as interest, you follow and read a great many threads
With the sheer vastness of the site, what would you think might be a few hidden gems here at CM, be they topics or tools, available to members they might otherwise overlook?
pere: Good question Dionysus, maybe refreshing some of the functions offered by the forum and that maybe they are not being used much or just for new ones here can be useful. Bookmarks. Bookmarks allow you to easily have a library of threads or publications to be able to review in the future, or simply as your own library of information that can be accessed on any device and privately. This function allows the user to label and collect threads in their member page. You can find more information at the following link: New Forum Function – Bookmarking posts.
Another way to find information is through the Prefix of the thread titles. Simply by clicking on the Prefix, the forum will show you all the threads in which this Prefix has been used, for example for the "Series Why?": https: //www.casinomeister.com/forums/community/casinomeister-news . 57 /? Prefix_id = 161
Another interesting function and that perhaps not many are using are Alerts. an email or both. There are a couple of threads with a full explanation:
Special Post Reaction: There are some "Hidden" reaction points and only available in circumstances, I invite users to discover them: P.
Actually, the best-hidden gems of this forum are the participants themselves, who, as he commented above, make this work on many occasions much more enjoyable and fun.
Regarding the functionalities, I want to anticipate that soon we will offer some related to the Meister Minions and also the occasional Exclusive Tournament that I am sure is going to excite many of the forum users.
Dio: There's quite a bit I think for new members to explore and even that which 'old-hat' could brush up on or revisit.
To both of you, is there anything new coming down the pipeline you might be able to share, or perhaps even hint at?
pere: well, we're going to "Boost" our Meister Minions Area, giving them more features and rewards, they are an important part of this community. And as I mentioned a regular monthly contest (not the Pragmatic one) where all the members ( no country restrictions) can participate.
LadyJ: There shall be many more fresh casino reviews from my side, that's something I can certainly say. And interviews too 


The rest is more related to the administrative side of the job. Pere is way more the right person to ask about upcoming features and upgrades

Dio: I think 2020 will be a year of changes here in CM and online casinos in general. I'm looking forward to seeing what the year brings.
Let's go a couple rounds of quick-fire questions then wrap this up. 

To either. You both made it to the MeisterMeet this year. Which member most surprised you and why?
LadyJ: Many members surprised me by not showing up, although they loudly said they will.
I finally met goatwack – for some reason I imagined him being a middle aged grey haired guy (probably cause of his old avatar pic of Steve Martin 

 ), but he's actually young and handsome lol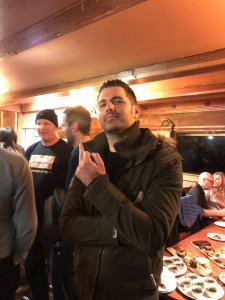 Dio: What is something you'd think would surprise members to know about you?
pere: I have 2 heads and 4 arms…. hahaha!, that's something will be very helpful sometimes in order to achieve all the things we want to implement and offer to the community, ok now Serious-mode: ON, before I started to work with Bryan, I never played in an online casino, just some Sports Betting, and I visited Las Vegas in 2003 so I had there some fun time in some Land-based casinos.
LadyJ: What a hard question.
Ok, I generally think that average human life has three main purposes: to take care of other beings and planet, to explore this planet as much as you can and also to have fun and enjoy without hurting anyone if possible. So I'm trying to live accordingly.
I also hate humans, but there's quite a lot of "my humans" I love so much. I have the worst orientation in space ever. I'm learning Italian language. Malta and Italy are my fav countries. I have yellow belt in judo and orange one in karate.
Sometimes I cry cause my original country Yugoslavia fell apart.I used to dream about being an animal cop, but I still wish to have big animal shelter.
I'm not an artist, but I totally feel like one. Wish I was living in the hippie times.I can touch my nose with my tongue lol
Well perhaps not to too surprising the things above, but maybe interesting.
"If it doesn't make you wiser, Doesn't make you stronger, Doesn't make you live a little bit – What are you doing? "
Dio: I'm sure there's so much more to explore but I think this has run from a cup of coffee read to a pot. 


I appreciate both of you spending the time to answer questions and letting members learn a little more about you.
Thank you both so much.
LadyJ: Thanks for this lovely interview Jay and letting us say what's on our heart 

LadyJelena and pereblue are both staff here at Casinomeister and do a lot more behind the scenes work than most people are probably aware.
If you see them at MeisterMeet feel free to buy them a beer …and while you're at it, be sure to ask LadyJ about her tattoo. 

Check our Forum thread related here to ask them or just leave a comment.