Interview with 32Red's Ed Ware
By Casinomeister, Last updated Nov 28, 2022
4 February 2004: The Atlas Pub – London
Ed and I meet for lunch, a couple of pints, and a chat
During the annual International Casino Exhibition at Earls Court in London, Ed Ware and I scurried off to the Atlas Pub for a quick lunch, a couple of pints, and a chat. Now, these were the early days of the online casino industry mind you, but our conversation could have occurred last week – all except the US player conundrum. Much has changed with online gaming since 2004, but what has not changed is 32Red's incredible attitude towards its players, business ethics, and I'm assuming towards their employees since many of the folks who started with this company are still there now.
This interview was done six years before being awarded "Casino of the Decade" and nine consecutive years of Best Casino of the Year awards. They have also received numerous other Meister Awards to include Best Casino Group (2010-12, 2014-15) plus awards for Best Casino Manager and other accolades.
In essence, 32Red is one of the greatest casinos that ever went online.
Keeping in mind that 32Red was only two years old at this moment in time. In a way – time stopped, since what Ed said then still rings true today.
Link to full audio interview: https://soundcloud.com/casinomeister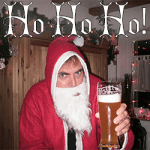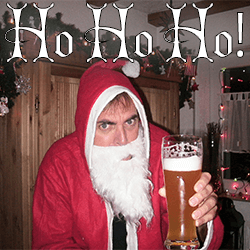 Here is the full transcript of the interview:
Ed Ware
First of all Bryan, I would like to say thank you very much for having us on the show. I hope that everybody finds the very small pearls of wisdom that I'm trying to put forward will find them somehow useful or interesting.
So before off we go into this, thank you very much from everybody at 32Red for your very kind and prestigious award that you bestowed upon us. Especially since 2003 it really makes a lot of difference to us and it counts an awful lot towards making us feel satisfied and happy that the work we put in is being noticed. So thank you very much, Bryan.
Bryan Bailey
Alright, and you're welcome. 🙂
Obviously there are a lot of creative forces that work behind 32red. Is there anything specific that has inspired you in creating for example the "Strip or Die" game or hiring Patsy Kensit as the Casino hostess?
Ed Ware
I think it was a number of elements that make up the creative personality of 32red if you like. Strip or Die was something that we looked at very early doors in terms of creating a little bit of a buzz about 32red when we launched – and being a little bit different to what other casinos are doing. And whilst from a marketing perspective, it was very expensive and didn't pay off. We like to interact with our personalities as I've said…And Patsy Kensit is really something no one else is doing. And Patsy acts for our brand, she is in some ways the ideal personality for us and she's sultry, sexy (rather like yourself Bryan) and something no one else is doing.
So we're very happy with her and a challenge for us if we keep going and keep making ourselves different and hopefully better in the players' eyes as we go forward.
Bryan Bailey
Recently, 32Red made a bold move by disallowing players from the US to play for real money. This is understandable by the anti-gambling climate the US politicians seem to take on the whole situation. Was there a specific incident that caused you to make this decision or was it a number of things?
Ed Ware
This is obviously a very complicated subject and to answer your first question, absolutely no, not one single issue or event has made us take this stance.
It's something really we've been considering for a while, and it's a very difficult, tough decision and not one that we really wanted to make (in our heart of hearts). But we're one of those businesses that puts ourselves up as accountable and transparent. And we believe at this moment in time it's best for our business as a whole to be not accepting bets from the US.
And that said, we hope any advances in legislature in the US, we're able to come back into the market because from a commercial point of view it's the world's biggest online gaming market, and 32Red should not be out of it conceptually (if you like). So we're disappointed, we hope the people out there that have been playing with us from the US aren't overly disappointed about it. We've had lots of words of support from US players just recently after our announcement. So we look back with regret but we look forward with hope.
Bryan Bailey
Okay! One thing that concerns governments, licensing jurisdictions, and players as well is the issue of problem-gamblers. Do you have any safeguards or policies that protect problem-gamblers from themselves?
Ed Ware
We align ourselves with Gamcare's policies.
Gamcare being a British organisation charity for the protection of gamblers. And whilst there's some way to go before full procedures and policies are completely wrapped up, everybody in the industry, there are particular guidelines that we follow in terms of making sure that players protect themselves and specific items would include if a player excludes himself then we have certain procedures and processes that we follow.
Somebody corresponds with us and tells us they have a problem or not, and they just want their account closed – of course we close it immediately. Now if they come back in a relatively short period of time and their account opened for example, at this point we say we'll consider the account being reopened but we'll give them 24 hours to cool off. And if they come back just again after 24 hours, still want their account opened then we will open the account.
We will keep a very close watch on that account. And if they then again want their account closed because whatever they may say and sometimes remember that players aren't always clear about these issues but often they are as well, then we will of course close the account once again. And if they come back after that and say they'd like their account open we will not reopen it for a minimum of six months. And then after the six month period is up, and they would like their account reopened, then we will consider it but it has to be on a case by case scenario.
So in short there is lots of work to be done on this, and in the UK particularly the government has taken a lot of notice of what groups like Gamcare are saying. And there are all sorts of issues around player exclusion, about making deposits and even encouraging players to disconnect from the casino after periods of time which I think needs a lot of thinking about. So I think we're getting closer to an environment whereby players are better protected but this will be a long way to go yet.
Bryan Bailey
Alright, 32Red is probably the most successful casino out there from a player's point of view. Do you have any advice for other casino operators?
Ed Ware
I think the relative success of 32 Red is down to a number of large factors, if you like, one of which would be I think we have a good concept, I think players can identify with it. Our licensing jurisdiction is extremely solid (Gibraltar), our software platform, provided by Microgaming is the best around and I think that we work very hard at delivering an excellent service. So if I was suggesting to other operators if there are any leaves that you'd like to take out of our book, I would suggest the most important leaf to be taken is one that surrounds hard work and attention to detail and always taking the player's standpoint before you take the business's.
Bryan Bailey
Alright! Ok, I want to thank you, Ed Ware, for sitting here with me discussing your casino operation and thank you very much!