Independent Bookmakers Struggling After New FOBT Stake Limit
By Simon Wright May 3, 2019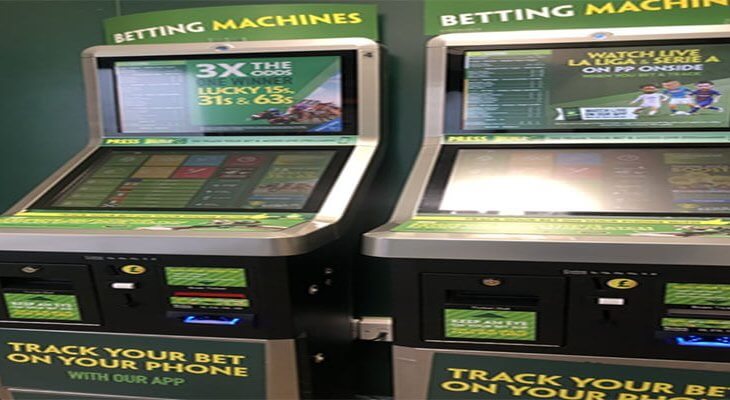 It has been just over one month since the new maximum limit for fixed odds betting terminals of £2 came into force on 1st April 2019. With  reports already that independent bookmakers have been hit the hardest, as revenues from the FOBT machines has reduced by up to 40% as a result.
Indeed, Paddy Power Betfair back in March suggested that revenue from the machines would reduce between 33% and 43% and the latest indicators confirm that so far this had been borne out.
Further to this, the firm today announced during their trading update that: "It's very early days but based on what we've seen so far, we think it's more likely to be closer to 43 per cent, which we think is in line with the market."
It is also being suggested that the independent bookmakers are the bookies  being hit the hardest by the change to the maximum bet stake to FOBTs. As the independents do not have the financial muscle to ride the downturn out, unlike their high street chain competitors, such as the Ladbrokes, Corals and William Hills of this world.
Scotbet Chairman John Heaton also echoed the same line as Paddy Power Betfair, by commenting: "We're down almost 40 per cent but with much greater variations in margins so we'll need time to judge the real impact. It looks like there's been no increase in sportsbook, although with the Grand National and Champions League it's difficult to say. Larger-staking FOBT players have disappeared."
Another independent in the form of Roar Betting has also felt the hit, as they closed two shops in London on 1st April, leaving the small independent chain with just one shop left open. Dominic Ford who owns Roar Betting told the Racing Post: "It's the £2 stake. We're not making money in those shops, there's not enough headroom when you take away 40 per cent of the FOBT income. It's not preventing any harm, it's just preventing gambling."
Roar Betting is just one of several independent bookmakers that have had to close shops as a direct result of the new limit imposed on FOBT's, with there also being further reports of independent betting shop closures across the country.
However, it remains to be seen as what action if any with regards shop closures the 'big boys' will make. A case of watch this space….