iGB Live! and iGB Affiliate Amsterdam Cancelled
By Simon Wright Jul 31, 2020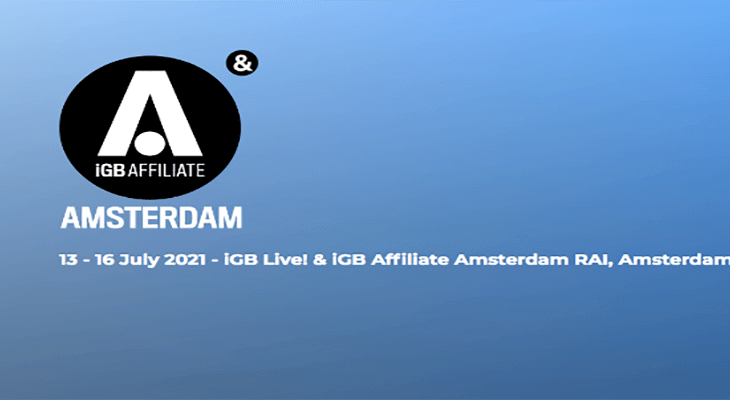 Clarion Gaming the owners of iGaming Business who organise and operate several iGaming affiliate conferences throughout the year, have this morning confirmed that the rearranged iGB Live! and iGB Affiliate Amsterdam conference, which was rescheduled for September, has now been cancelled.
The events which were originally set to take place between 13th –  17th July 2020, had been pushed back to 22 – 25 September, but in light of the ongoing coronavirus pandemic, Clarion have now taken the decision to shelve the events for 2020.
Speaking about the decision to cancel the Amsterdam shows, Group Event Director Naomi Barton commented: "As disappointing as this news is, we feel it is the most responsible decision to take."
"We really wanted to deliver this event for our partners and stakeholders. However, with measures that are beyond our control, we feel a postponement is the right thing to do, as we cannot guarantee that delegates, exhibitors and sponsors will be able to get to the event safely."
"If we can't deliver the value and return on investment that is usually available from our events, we will wait until that is possible. iGB Network will have a digital and a physical element, but we will definitely, if we are able and in a safe and responsible way, bring the industry together – even face to face where we can."
"This means that the next editions of iGB Live! and iGB Affiliate Amsterdam will take place as the Dutch iGaming market finally open for business. his makes each show all the more valuable as a networking and discussion forum, for market incumbents and newcomers alike."
Earlier this month Clarion confirmed that they had rescheduled their main gaming event ICE Totally Gaming, from February 2021 to April 2021, in light of the current social distancing measures in place to tackle the coronavirus pandemic.