Gambling Online vs Land Based: Four reasons to bet with Online Casinos
By Casinomeister, Last updated Mar 16, 2023
Why online gambling is safer than gambling in a real brick and mortar casino:
This has been a contentious subject in the past two decades – and I'm going to explain to you why online gambling is safer for players than gambling in Vegas – or any other brick and mortar casino. It is a fact: well regulated online casinos protect the gambler better than Vegas casinos can. Let me explain….
One thing is really frustrating – it is the nonsense spewed by people who base their opinions on ignorance – mostly politicians, or those who have a self serving agenda. These proponents of an online gambling prohibition claim that this activity is unsafe and dangerous, and should be banned. This is absurd – making these statements proves that they have never done any proper unbiased research of the current state of properly licensed casinos.
I have been involved in the online casino world for nearly 19 years, and I can tell you for a fact that in the beginning, there were no safeguards, the casinos did not have the technology to protect players from themselves. This was in the 1990's – Bill Clinton was president, y2o was looming, and 911 was what you dialed to report an emergency.
Things have changed since then – but not the gambler. Gamblers will gamble – that's the bottom line. Gambling is a basic function of our behavior. We take chances, and we anticipate the favorable outcome. This is what drives us as human beings. With most everything we do, chance is in the equation.
Number One reason why online casinos are safer:
The ability to control your gambling behavior via technology.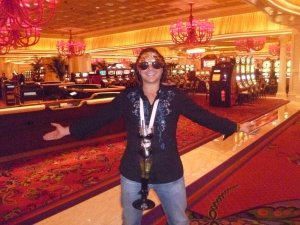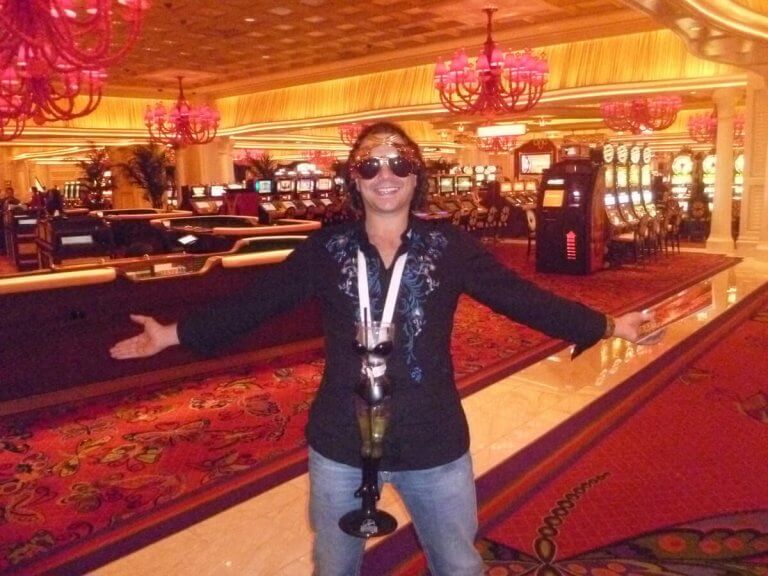 Walk into any brick and mortar casino, plop down in front of a slot machine, and have at it. This is the common procedure to lose your bank roll in Vegas. You can sit in from of a slot machine and feed it until your wallet is empty. You get up, go the closest ATM, and then have another go. The casino will ply you with plenty of free drinks so you lose your inhibitions, and there is a science at work to ensure you play as long as possible, and bet as quickly as possible. This can snowball dangerously into a really bad situation.
It's 3am and partytime in Vegas!
The only control that you have in Vegas, or in the Hippodrome in London, or anywhere world-wide, relies solely on you. It rests on your shoulders on how much you are willing to withdraw from your bank account. There are millions of people who lack this self control, and these are the cold hard facts of gambling in any casino in the world.
What about online gambling? It's a different beast – but one that can be a bit tamer. The best online casinos will provide you, the gambler, safeguards to protect you from yourself based on technology.
When signing up – especially at casino licensed either in Malta or in the UK, or most new online casinos, you will find a section in your account, a section where you can decide your betting limits.
For instance, Mr Green – you can choose your deposit limits, loss limits, and wagering limits. In fact, this is becoming the norm for casinos licensed in Europe.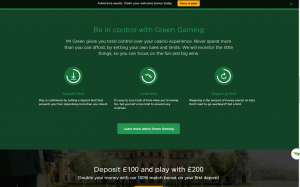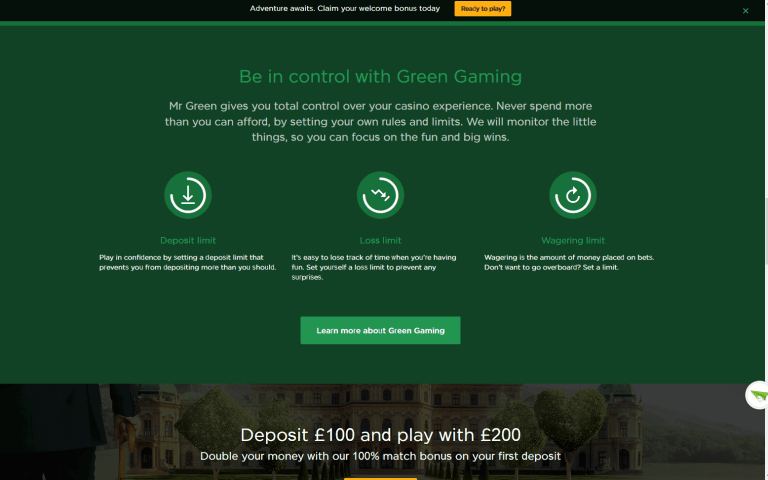 Some casinos take this further: at Videoslots – you can set max bet protection for each spin. This will prevent you from accidentally betting 20 Euros instead of 2. Find that option in Vegas – I dare you.
VideoSlots has timeout limits and of course self exclusion. You can choose of 6 months, 1 year, 2 years, 3 years or 5 years. During this period your account cannot be re-opened under any circumstances.
At Trada casino, you can set up deposit limits, take a break, self exclusion and reality checks. Reality checks consists letting you know how much you've won or lost during any gaming period. That's freaking amazing.
And that brings me to another point.
Reason number two:
You can self exclude from a casino and be banned network-wide.
Kahnawake licensed casinos take self exclusion pretty seriously. If you self exclude, you are banned throughout all of their licensed properties. We have around 30 some-odd Kahnawake licensed casinos listed at Casinomeister in the Accredited casinos' section.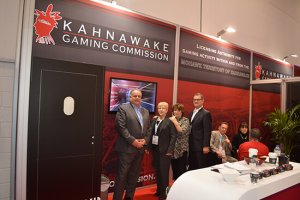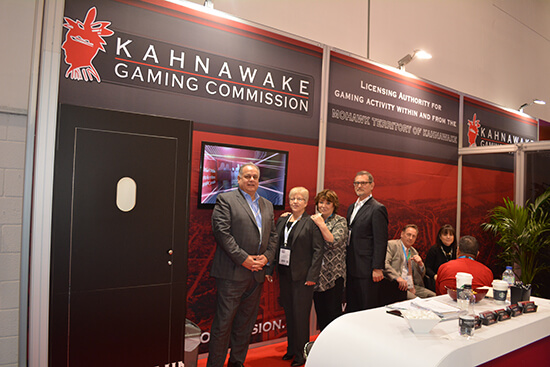 The same goes for casinos licensed in Malta, Gibraltar, and the UK. You can self exclude and not be allowed back in. There are casino networks in these jurisdiction and you will find that you can have your accounts closed throughout.
And a word on self exclusion – you self exclude ONLY when you feel you are out of control and you want to quit gambling. In most instances you will be banned across these networks never to be allowed to play again. If you find a way to get back in and you are detected, your account will be closed and any winnings coming to you will be forfeited. So only use the self exclude option when you are done and finished with online gambling. If you merely want to take a break – there are options for that. We have many casino complaints from people who have misunderstood what it means to self exclude. Read the casino terms carefully.
Third reason why online casinos are safer:
ID Checks are More Robust and Accurate.
Under-aged gambling is a major concern, but it is rare indeed. Vegas casinos will only sporadically check your ID if you look underage or if you win more than $1200 (for the W2G form). That's it. Show your driver's license or government issued ID.
Online casinos that are properly licensed will require much more than that. For one thing, a copy of your ID passport or equivalent is needed, along with a utility bill (many casinos accept a copy of your mobile phone bill – this can be verified with your mobile number), and banking information. Most of this is cross checked within the casino's data bases, or with third parties like iovation. Underage gambling and fraud detection is a very concern, and online casinos use more than a tired old pit boss to ensure a gambler identifies himself properly.
The fourth reason:
You have the Internet to search out the games that are right for you.
Most online casinos publish the Return to Player percentages, or RTP, for each game. Sometimes both: theoretical and actual RTPs. Videoslots does this. Ask a slots manager in Vegas what the RTP is for a specific games, and they'll tell you they don't know. If they do know, they probably won't tell you. And RTP rates in most land based casinos are way lower than online casinos. This can impose a "win back your losses" strategy from the punter. WE know how this is going to end – it ends with a downward spiral, crashing and burning into an empty bankroll.
So it is fact: online gambling is safer than gambling in a brick and mortar casino.
But I should say, most of the time. Online gamblers need to do their due diligence.
There are hundreds of online casinos – rogue casinos – that will fleece you in a New York minute. They are set up primarily to take your money. So this is why it is important to educate yourself. Check out "Spot the Rogue casino" and join our forum, and newsletter, read and ask questions from our awesome members.
Ask and you shall receive.