Gambling Commission Enforcement Report 2018 / 2019
By Simon Wright Jun 27, 2019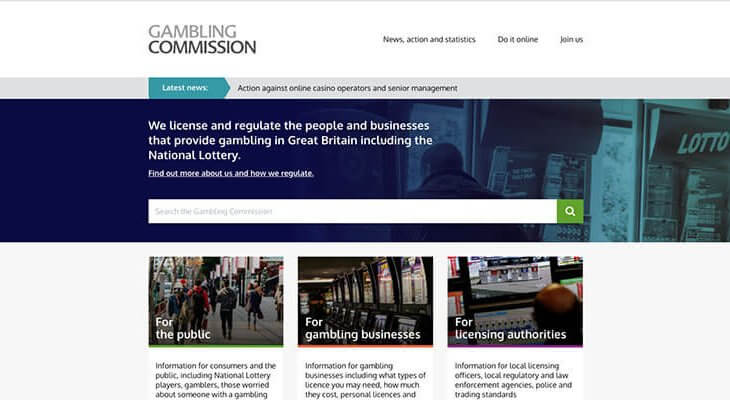 The Gambling Commission have this morning released their enforcement report for the year 2018 – 2019, which provides an overview of the enforcement action the regulator has undertaken over the past 12 months.
Within it, it highlights the investigations the UKGC have carried out in the past year, some 160 investigations in total. With action taken as a result of said investigations causing the Gambling Commission to dish out £19.6m in 'penalty packages' against operators who have failed to follow the Commission's rules and regulations. With the vast majority aimed at making gambling fairer, safer and free from crime.
This is the second such annual report produced by the UKGC which if interested can be viewed here in full. In the opening statement of the report Neil McArthur the current Chief Executive of the Gambling Commission, states that they want as many people involved in the gambling industry to read the report.
As well as carrying out some 160 investigations in the past year, the report also confirms that the Commission have received in excess of 2,000 intelligence reports and carried out hundreds of risk-based compliance assessments.
The opening introduction does end on somewhat of a more positive note though, with McArthur stating: "We have also worked with operators to raise standards by successfully launching a programme of co-creation workshops and webinars which engage with operators on a whole host of issues – encouraging ideas, debate and solutions."
"We have been pleased with the initial results of these initiatives, which look positive, and we expect this work to continue and grow in the coming year. We will also be evaluating the impact of these initiatives to ensure they are resulting in standards be raised for consumers."
"I am in no doubt that there is much more to do to make gambling in Great Britain fairer and safer and we all have a part to play in achieving that. Our enforcement work is a key part of our work at the Commission."
In other news, but directly related to the work of the UKGC, there are reports that the Gambling Commission have contacted operators reminding them of their responsibilities towards their affiliate marketing partners.
Specifically with regards 'Free to Play Games'. New rules came into affect on the 7th May last month, requiring operators to introduce a viable age verification system to be in place, prior to any visitor to their site or the sites of their affiliates could play free play casino games.
We reported on these new changes here on Casinomeister News with regards the additional age and identity checks and requirements. It will therefore be interesting to see the action taken by operators in ensuring their affiliates who host free play casino games, are thus compliant with the new rules concerning age verification of visitors to their sites.