Foxy Bingo to Sponsor Channel 4's First Dates
By Simon Wright, Last updated Jan 21, 2021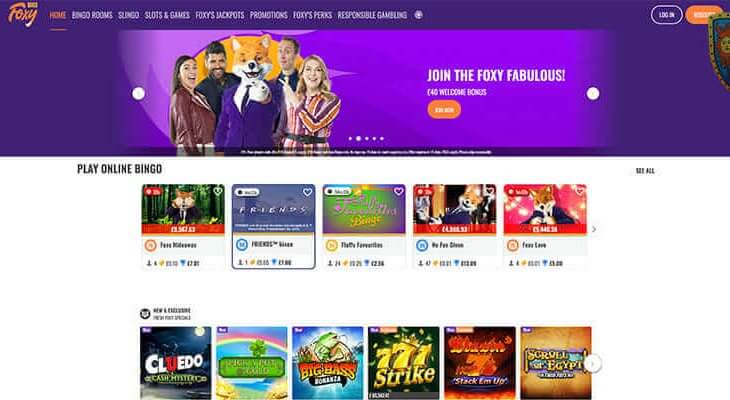 The popular dating Channel 4 television programme First Dates which first aired back in 2013 and has spawned the spin off First Dates Hotel, is to get a new sponsor in the form of the online bingo site Foxy Bingo.
Hosted in a restaurant fronted by the affable maître d'hôtel Fred Sirieix, and filmed at the Paternoster Chop House restaurant in Central London, the television programme sees couples meeting on their first date.
From January 2021 Foxy Bingo will be sponsoring the broadcast of First Dates after agreeing an initial one year sponsorship deal with the makers of the program's production company Twenty Twenty.
Running throughout the year on both Channel 4 and E4, the campaign is set to feature Foxy starring in various sponsorship idents before each episode, with the deal covering new and repeated programmes, as well as spin-offs, such as First Dates Hotel and First Dates Australia.
The deal includes 32 episodes (with each repeated once weekly) across the various programmes and channels throughout the year.
Speaking about the new sponsorship, Anna Venturas, Brand Director of Foxy Bingo, said: "We are delighted to be sponsoring First Dates throughout 2021, the show really resonates with our audience and we truly believe that this will be a perfect fit for both the programme and our brand."
"Throughout 2020, Foxy Bingo players enjoyed our online games as well as engaging in our chat rooms which provided many people with some much-needed fun and entertainment. With the sponsorship of First Dates, we hope to reach even more of our audience so they can make a date to discover some firsts. They may not find love, but they will certainly find our Foxy Fabulous community." 
Previously, Foxy Bingo has successfully endorsed the global TV hit, Friends, on the UK's Channel 5 throughout 2018 and 2019. This campaign included radio and TV ads and ran alongside onsite promotions and games such as Friends Bingo and Friends Slingo.
First Dates started airing in 2013 and has since been adapted into around 20 international versions for audiences around the world. It centres around people who have never met before going on a recorded date together and has also included several celebrity editions.