First Look Games take on Yolted
By Simon Wright Apr 8, 2022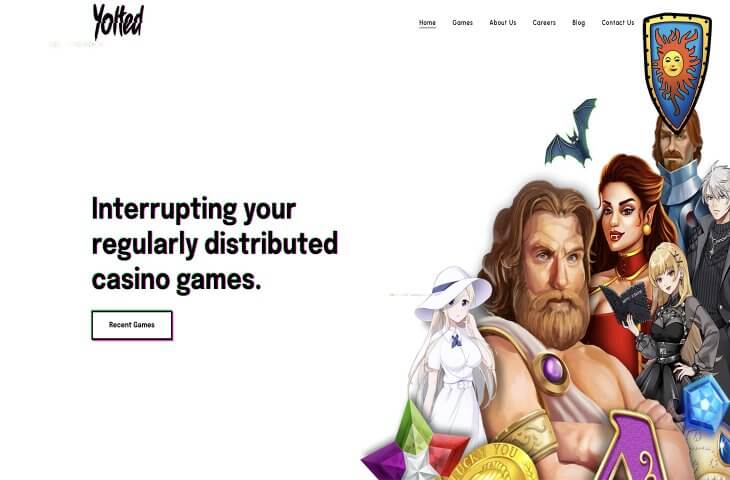 Yolted, the online casino game studio dedicated to creating electrifying, market-specific titles, has become the latest provider to sign up to First Look Games to significantly increase the exposure of its slots among affiliates and ultimately players.
By becoming a First Look Games studio partner, Yolted gains direct access to over 700 online casino affiliates and can share with them information and assets for its existing portfolio of slots as well as all future releases.
This includes game information sheets and marketing assets like logos, images and videos of games being played. These are uploaded to the First Look Games Library where they can be downloaded individually or in bulk.
In addition, assets can be uploaded two weeks prior to game launch so that a select number of affiliates can have a "first look" at the information in order to create content ahead of go-live which is then published in prime positions across their sites once the game hits operator lobbies.
Yolted will also be able to access a range of new studio features following the launch of First Look Games 2.0 in February. This includes more options to manage their games and assets via a brand-new Studio Management Centre.
Key features include being able to announce any exclusivity arrangements they have on game launches as well as adding and removing jurisdictions for each game.
Other highlights of First Look Games 2.0 include a cutting-edge API feature that provides connected access to game and game studio data, presented to affiliates in a structured format. This allows them to automatically create initial reviews of games.
Tom Galanis, Managing Director of First Look Games, said: "I'd like to welcome Yolted to the First Look Games family and look forward to seeing the studio leverage our growing selection of tools designed to help developers maximise the direct access we provide to affiliates."
"Affiliates are a powerful marketing channel for game studios with players using the information and reviews provided to ultimately decide what to play. FLG allows developers to showcase their slots and drive engagement with publishers and ultimately players."
Thomas Jones, CEO at Yolted, added: "Yolted is on a mission to provide the best games in specialised markets, and to ensure that players are aware of the electrifying experience our titles have to offer, we needed to ramp up exposure for our slots with the right partners."
"First Look Games provides us with direct access to some of the most trusted and respected affiliates and this, in turn, will allow us to make more players aware of our innovative games than ever before."