First Look Games content now available at Casinomeister
By Simon Wright May 20, 2020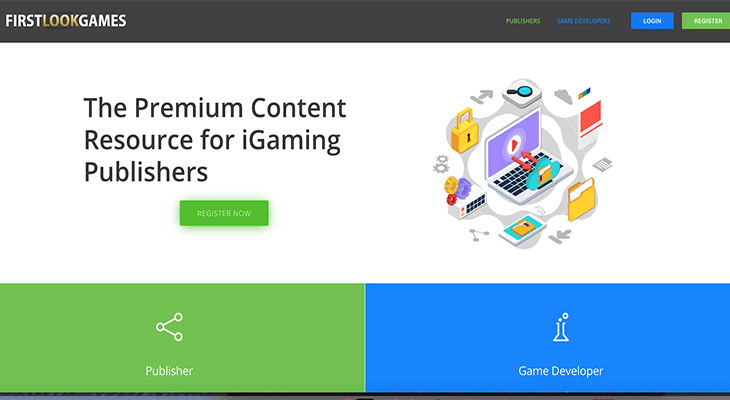 The innovative and award winning First Look Games whose mission is to connect casino game creators with publishing partners, have teamed up with the forum here at Casinomeister. By doing so they have made available their entire library of casino game content and marketing assets via a widget within the Webmasters Corner of the forum.
Accessible to forum participants who are members of the 'Webby' and 'Webmeister' groups, when viewing the Webmasters Corner the First Look Games widget is now available, The First Look Games widget allows webmasters access to the entire portfolio of content from the casino game studios who are working with First Look Games.
Established in 2018, First Look Games provides publishers with the latest up to date information on all games features in their portfolio, including screenshots, marketing assets and need to know information such as a particular games RTP.
Speaking about First Look Games being afforded space in the Webmasters Corner, Casinomeister's owner Bryan Bailey commented: "I believe that First Look Games will be instrumental in providing affiliate webmasters up-to-date crucial information about popular games and new releases. This data, to include RTPs and other game specific information, will not only make the webmaster's site more informative, but it will enhance the user experience of the player."
While Co-Founder of First Look Games, Tom Galanis stated: "We're really excited to bring affiliates the ability to download game information and marketing assets from the latest and greatest casino game titles offered by our wide range of game developer partners whilst browsing the Casinomeister forum. Those new to First Look Games can also register directly through the widget, which we feel fits in really well with the great new Webmaster's Corner on the forum."
If you are a webmaster working in the iGaming space and already a member of the forum here on Casinomeister, but not yet a member of the 'Webby' or 'Webmeister' group, apply to to join now. Feedback on the First Look Games widget is also much appreciated, so as the team behind it can ensure it provides webmasters with the best possible experience.