Entain CEO Segev to Depart Post
By Simon Wright Jan 11, 2021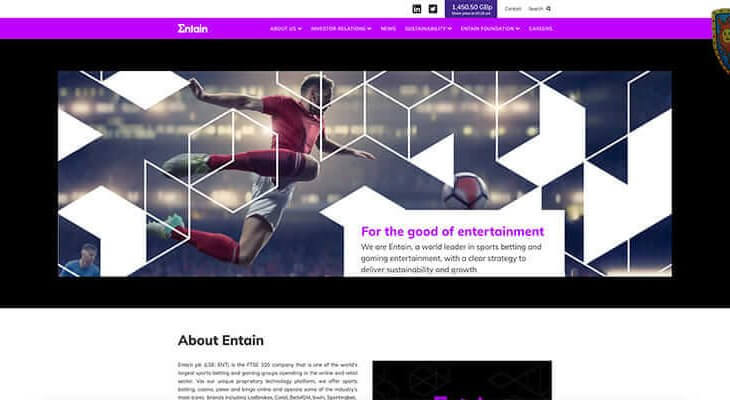 Entain plc the new name of the company that used to be known as GVC Holdings plc and the operator of heavyweight brands such as Ladbrokes and Party Poker, have announced  the imminent departure of their Chief Executive Officer Shay Segev. With Segev set to join the streaming service DAZN as Co-CEO once he has served his 6 month notice period with Entain.
The departure of Segev is likely to be seen as somewhat of a blow for Entain, who last week rebuffed an £8bn takeover bid from their US partners MGM Resorts International. No doubt with Segev soon to leave Entain, MGM Resorts International could be emboldened to make a further improved bid for the gambling group.
Segev himself has only been in position as CEO at Entain plc since last summer, being promoted from the role of Chief Operating Officer after former CEO Kenny Alexander surprisingly quit the position, leaving immediately upon the announcement back in July 2020.
Commenting on the news, Barry Gibson the Chairman of Entain said: "We are sorry that Shay has decided to leave us but recognise that we cannot match the rewards that he has been promised."
"Entain has a wealth of talent across its leadership team and the business has never been stronger.  The Company has delivered 20 quarters of double-digit online growth, and our future prospects have been substantially enhanced by our new strategy, which we set out in November."
"We have built a truly global business which is entirely based on our own technology and offers our best-in-class entertainment services in more than 20 nationally-licensed countries."
"I can confirm that this changes nothing with respect to the Board's view of the recent proposal from MGM Resorts International to acquire Entain.  The Board remains unanimous in our view that the proposal significantly undervalues the Company and its prospects."
Certainly Gibson views that Entain are unable to 'match the rewards' that Segev has been offered by DAZN. For those not aware, DAZN have been pulling up trees over the past two years in the US, with their live streaming service, taking on the likes of ESPN and Showtime when it comes to showing boxing content.
Back in 2018 DAZN signed an 8 year $1bn contract with Eddie Hearn's Matchroom Boxing, providing the streaming service with exclusive rights to televise in the US the fights of the boxers signed to the boxing promotional outfit.
In addition DAZN have arguably the biggest star of boxing on their books, having televised the pound for pound number one Canelo Alvarez's last few fights. Most recently his one sided beating of Britain's WBA Super Middleweight Champion Callum Smith.
At the beginning of December last year, DAZN also went live in over 100 countries across the globe, so no doubt the prospect of growing the network, armed with a huge war-chest to enable him to help do so, piqued Segev's interest, to the extent that the challenge was too big and great to turn down.
Segev on leaving Entain after five years with the company, stated: "I will be sad to leave the Company after five years but I have been offered a role which offers me a very different type of opportunity."
"Entain is in great shape after the successful launch of our new strategy.  I also want to emphasise that the recent interest from MGM Resorts has had absolutely no bearing on my decision, and I fully support the Board's decision to reject their proposal."
"Entain has a great team of leaders and an exciting future ahead through its growth and sustainability strategy, and I will do all I can to continue to support the Company."