Continent 8 Technologies makes two Account Management Hires
By Simon Wright, Last updated Jun 30, 2023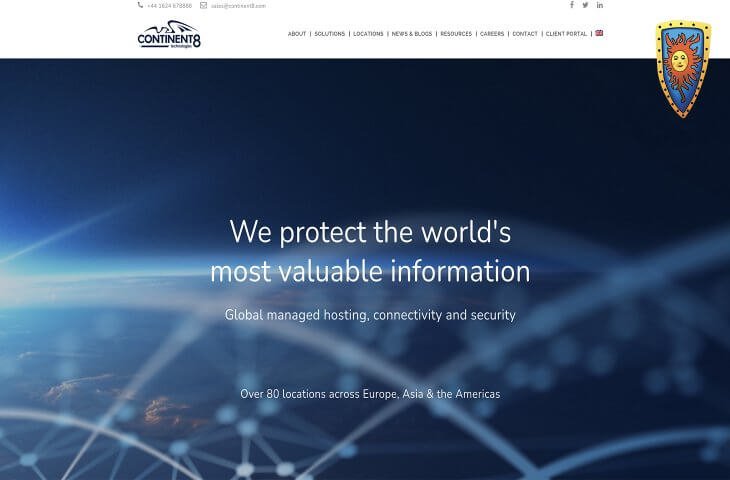 Continent 8 Technologies, the provider of hosting, connectivity, cloud and security solutions to the global gambling industry, has strengthened its sales and account management team with two hires as it continues to grow at pace.
The company has welcomed Aidan Rees-Williams and Lee Bridge into the roles of Sales Account Director and Account Relationship Supervisor respectively.
Rees-Williams, based in England, will be responsible for ensuring that the company's existing customers receive the best possible service and support, aligning their requirements with Continent 8's growing suite of products and solutions. He will also work with the global sales team to grow the company's customer base.
He joins the company from Viadex Global where he held several senior roles over a six-year career. This includes Global Sales and Operations Manager and most recently Gaming Account Manager where he gained tremendous knowledge and insight into the gambling industry.
Bridge, based in the Isle of Man office, will be responsible for building and leading a new customer success team and to maintain strong working relationships between Continent 8's Sales Account Directors and customers, working closely and collaboratively to achieve the best outcome for both parties.
He joins from a well-known Isle of Man-based business where he spent 30 years working in business analytics and logistics.
Rees-Williams and Bridge join Continent 8 at a time when the company is rapidly expanding into new global markets with a particular focus on the Americas, while also strengthening its presence in established jurisdictions in Europe such as Gibraltar, Malta and the Isle of Man.
Roberta Castle, Chief Revenue Officer at Continent 8 Technologies, commented: "I am thrilled to welcome Aidan and Lee to the team and for Continent 8 to be able to leverage their talents, skills and experiences."
"While we continue to focus on our expansion plans, as a customer-centric business we go to great lengths to ensure that existing customers receive the best possible experience and that the solutions we provide meet their individual needs and requirements."
"This can only be achieved by having a highly experienced team, and in Aidan and Lee we have two people that are at the top of their game. They are a great addition to Continent 8."
Aidan Rees-Williams, Sales Account Director at Continent 8 Technologies, said: "It is an honour to join the Continent 8 team and to be working so closely with its respected partners and customers."
"The gambling industry is fast moving so we need to work closely with our customers to ensure the services and solutions we provide meet their needs. Of course, it is imperative that we deliver the highest levels of assistance and support and that is what I am here to do."
Lee Bridge, Account Relationship Supervisor at Continent 8 Technologies, added: "I am delighted to join Continent 8 and to be playing a key role in shaping its new customer success team as the business continues to expand. I'm looking forward to using my skillset and experience to ensure that our customers receive the highest level of support."
Continent 8 continues to grow, employing almost 170 talented individuals worldwide.