Camelot to take UKGC to Court over Loss of Lottery Licence
By Simon Wright Mar 28, 2022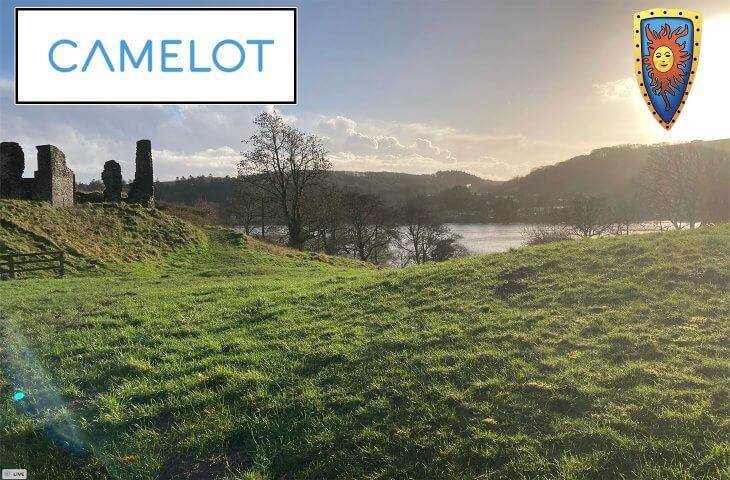 Camelot the current operator of the UK National Lottery and the Euromillions Lottery in the UK, are to take the UK Gambling Commission to court over their decision of awarding the next lottery operator's licence to Allwyn, owned by the Czech billionaire Karel Komarek.
Camelot who have been the licensed operator of the lottery in the UK since its inception nearly 30 years ago in 1994, are reeling from not having their licence to operate the lottery renewed from  February 2024.
Additionally in more bad news for Camelot, the UKGC earlier this month imposed a £3.15m penalty fine on the operator, as a result of failures linked to their mobile app.
According to the Daily Telegraph newspaper, Camelot will this week be issuing legal proceedings against the ruling of the UKGC to award the new lottery licence to Allwyn. Furthermore the lottery operator will also be requesting a judicial review on the decision made by the gambling commission.
Any such legal action taken by Camelot will mean that Allwyn will be unable to sign the contract to operate the lottery from 2024 onwards, until such legal action has been completed.
Subsequently in parliament last week the MP Chris Philp, who is the current Parliamentary Under Secretary of State (Minister for Tech and the Digital Economy), which includes gambling within his remit, has sought assurances from the Gambling Commission concerning Komarek and his ties to the Russian oil company Gazprom.
With Philp responding in parliament to  concerns put to him  by the Labour MP  Alex Davies-Jones about Komarek's links to Gazprom, stating: "I have asked the commission to assure me that it has conducted thorough inquiries to establish that the provisional licence awardee meets the test, and it has given me that assurance."
"There are also arrangements for the proposed licence holder to undergo the UK secure vetting process, and that work will begin shortly."
Both Camelot and the Gambling Commission declined to comment on the threatened legal proceedings when contacted by the Daily Telegraph.
On the 15th March when the Gambling Commission announced Allwyn as their preferred applicant for the lottery from February 2024 onwards, Camelot's Chief Executive Officer Nigel Railton said: "I'm incredibly disappointed by today's announcement, but we still have a critical job to do – as our current licence runs until February 2024. "
"We're now carefully reviewing the Gambling Commission's evaluation before deciding on our next steps."
"I'm enormously grateful to our 1,000-plus employees who have been unwavering in delivering record-breaking results during the current licence."
"And I know they remain absolutely determined to build on our four and a half years of successive sales growth – which has seen us achieve record sales in each of the last two years, resulting in the best-ever returns to Good Causes from ticket sales last year."