Caesars Entertainment hit with Record Fine by the UK Gambling Commission
By Simon Wright Apr 2, 2020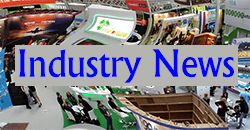 Caesars Entertainment who operate 11 land based casinos in UK cities and seaside towns, have been hit with a record fine of £13m by the UK Gambling Commission, after the UKGC found and identified systemtic failings at the company. The fine of £13m eclipses the previous record financial penalty of £11.6m that was meted out to Betway over failings concerning their VIP customers.
As well as the £13m fine,  three senior managers at Caesars have also  surrendered their personal licences, with the investigation into these licence holders still ongoing and yet to be concluded.
The investigation into Caesars took place between January 2016 and December 2018 and the UKGC found several social responsibility failings. In addition the Gambling Commission identified failings in the way the company policed it's anti money laundering policy.
Neil McArthur, the Chief Executive Officer of the Gambling Commission, commenting on the announcement of the fine issued to Caesars Entertainment, stated: "We have published this case at this time because it's vitally important that the lessons are factored into the work the industry is currently doing to address poor practices of VIP management in which we must see rapid progress made."
"The failings in this case are extremely serious. A culture of putting customer safety at the heart of business decisions should be set from the very top of every company and Caesars failed to do this. We will now continue to investigate the individual licence holders involved with the decisions taken in this case."
"In recent times the online sector has received the greatest scrutiny around VIP practices but VIP practices are found right across the industry and our tough approach to compliance and enforcement will continue, whether a business is on the high street or online."
"We are absolutely clear about our expectations of operators – whatever type of gambling they offer they must know their customers. They must interact with them and check what they can afford to gamble with – stepping in when they see signs of harm.  Consumer safety is non-negotiable."
The Gambling Commission have also confirmed that the £13m will be used to help finance and fund the UKGC's National Strategy to Reduce Gambling Harm. To access the full decision reached by the UKGC on this investigation, please click here.