Bet365 Unveiled as Official Betting Partner of Boxxer
By Simon Wright Sep 30, 2021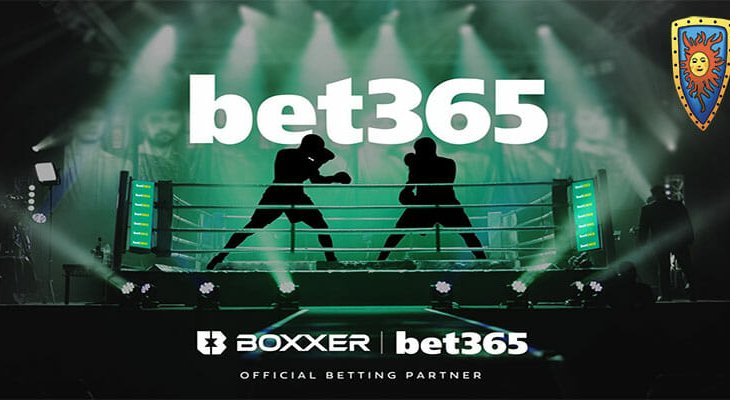 Stoke based betting giant Bet365 have been unveiled as the official betting partner of the up and coming UK boxing promotional outfit Boxxer.
Boxxer who are headed up by the elusive and camera shy Ben Shalom, were recently chosen as the main promoter of boxing shows to feature on Sky Sports Boxing's televised broadcasts.
With Boxxer replacing Eddie Hearn's Matchroom Boxing, who left Sky after ten years of exclusivity, to sign an exclusive contract with the streaming platform DAZN  earlier in the summer this year.
Bet365's participation in sponsoring boxing in the UK comes as the sport continues to grow in popularity and follows that of 32Red, who work closely with the Hall of Fame Promoter Frank Warren and his stable of boxers that are showcased on rival television channel BT Sport.
Commenting on the news, BOXXER's founder and Chief Executive Officer Ben Shalom said: "We're delighted to announce this new partnership with Bet365, given their customer conscience, quality and trusted position around the world."
"We believe there is substantial synergy in terms of our brand values, with both companies committed to innovation and unlocking access to the greatest live sporting events."
While a spokesperson for Bet365 added: "We are delighted to be working with an exciting new partner within the boxing space that will bring compelling new events to the growing industry."
"We place significant importance on working closely with all of our partners and look forward to forming a positive relationship with Boxxer."
This move by Bet365 to throw their promotional hat into the sport of boxing in the UK can be seen as somewhat of an astute move.
As whilst  the majority of Boxxer's stable of fighters are mainly unknown to the 'casual' boxing fan, coverage on Sky Sports and also their popular Sky Sports News channel, will see their branding on Boxxer's televised shows receive millions of views.
This Saturday sees the first televised boxing show promoted by Boxxer on Sky Sports, which sees Chris Eubank Jnr headline the card at the Wembley SSE Arena, where he takes on the unheralded German Anatoli Muratov in a 12 round Middleweight contest.