IGAMING GUIDELINES AND TIPS
Best Pub Fruity-Like Video Slots
By Alex Smith, Last updated Nov 7, 2022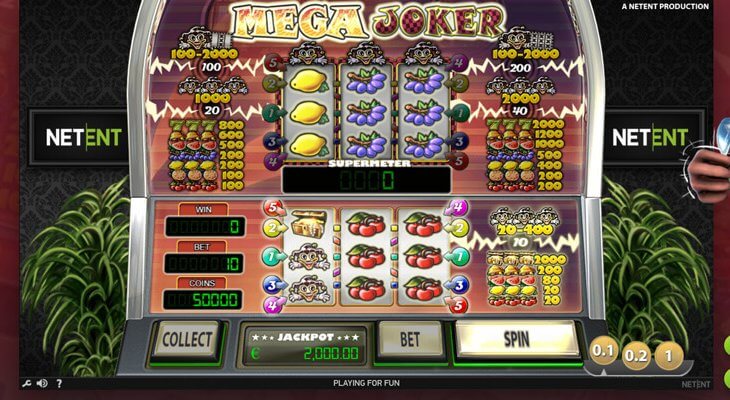 The fruit machine (fruity) is a type of slot machine which can be found in the corners of pubs, cafes, pubs and amusement arcades throughout the UK. They provide fast-paced, relatively low-stake action to players, and are more of a recreational type of gambling machine than, say, conventional video slots or casino slots.
With the prevalence of online video slots, fruit machines have all but been 'wiped out' – but there are a number of online slot machines that take their inspiration from fruities – and in this post, we're going to be taking a look at some of the top pub fruity-like video slots you can find online today.
What Are Fruit Machines?
Before we look at some of the fruit machine-like games you can play online today, let's look at what fruitys actually are – and why they've amassed somewhat of a cult following with gamblers throughout the UK.
A fruit machine is (usually) a 3-reel slot that contains a variety of symbols – these symbols usually take inspiration from the US-style AWP (Amusements with Prizes) machines, and include the likes of cherries, plums, melons, oranges, lemons, bars, and 7s. Unlike video slots (where each spin is a completely new, independent event), pub fruities are often 'compensated', which means that they really can be 'due to pay out' soon.
This allows punters who know what they're doing to 'advantage play' the machines. What this essentially means, is that the machine can be played with the punter knowing they stand a good chance of hitting the jackpot – or a large win. In simple terms, the more money a fruit machine takes in, the more likely it is to pay out.
Fruit machines usually contain what are known as 'nudges and holds'. Both are (usually) awarded randomly. Nudges allow players to 'nudge' down one or more symbols into view, hopefully to form a winning combo of symbols. Holds allow you to hold one or more symbols, while the remaining reel(s) re-spins. While fruit machines will likely always have their place in British arcades, pubs and takeaways, they never proved to be too successful online – largely due to online gambling regulations.
Virtually all online slot machines must use a random number generator (RNG) to ensure that each spin is a completely independent result. This doesn't lend well to the way in which fruit machines are built, and subsequently the pub fruities that many people know and love simply cannot be found online. However, a small number of developers have built video slots based heavily around a fruit machine – and below, we're going to look at some of the most popular fruities you'll find online.
It's worth remembering that while these slots may look like pub fruities, their gameplay is completely different. Each spin is independent, which means it's not possible to 'force' a win. Still, they can be a lot of fun to play, and the rewards can be pretty decent too.
Top Video Slots That Look (And Sometimes Play) Like Pub Fruities
Ted Pub Fruit – Blueprint Gaming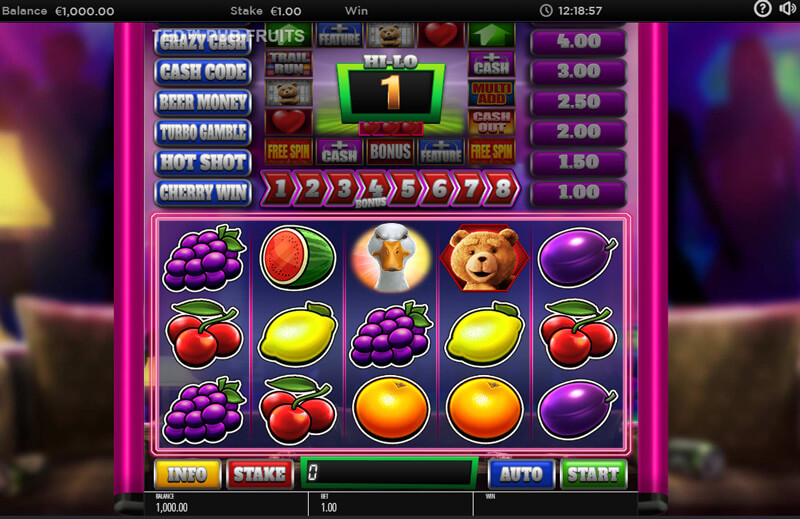 Ted is one of the most well-known and popular films in recent history, released in 2012 and starring the great Mark Wahlbery. Blueprint Gaming released a regular 'Ted' video slot a few years back, and towards the end of 2018 they announced that they'd be incorporating the furry creature into a pub fruity slot too. The result is Ted Pub Fruit – and by all accounts, the slot plays very similarly to a fruitie.
The game's built using a 5-reel, 3-row format, and there are a total of five fixed paylines. The symbols include the Ted logo, a swan, a watermelon, grapes, plums, oranges, lemons and cherries. Wins are also paid adjacent, which means you just need to land three or more symbols anywhere in view on a winning payline.
As is the case with all good fruit machines, Ted Pub Fruit has a ton of bonus features. There are small numbers placed over some symbols on the reels, and if you manage to fill the trail completely you'll be taken to the 'Super Board'. This lets you work your way around a board using a Hi-Lo gamble, and can offer things such as cash prizes, features and a Cash Pot.
Mega Joker – NetEnt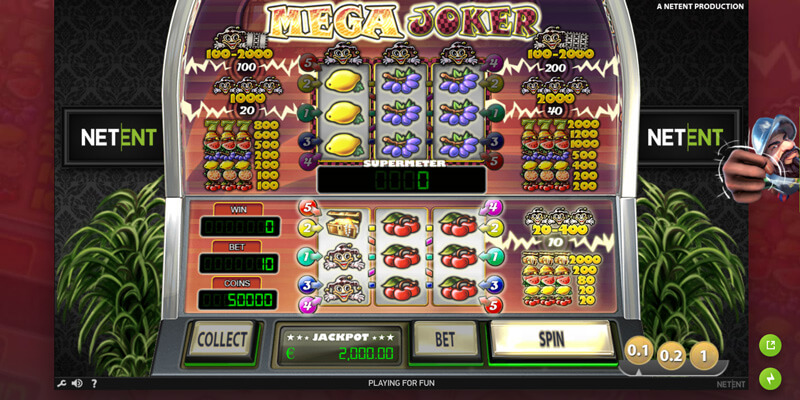 Mega Joker is a 3-reel, 3-row slot machine from NetEnt that's built around a classic pub fruity/Vegas style of slot. Like many fruities, Mega Joker contains an array of symbols, including the likes of cherries, lemons, melons, bells, treasure chests and – the highest-paying symbol – the joker. During the regular base-game, your goal in Mega Joker is simply to hit wins. Once you manage to do so, you'll be given the opportunity to either collect that win, or take the credits to the upper-half of the screen where they can be used to play the higher-value reels.
On these higher-paying reels, you'll be given the chance to win prizes worth a lot more money. There's also a localized progressive jackpot which can be won randomly on any spin. The higher your bet, the more chances you have of winning this progressive jackpot, so it's always recommended to bet at the highest level you can.
Cash "N" Curry – Microgaming
Cash "N" Curry is the first Microgaming slot to make this list – and it certainly won't be the last! 5 years ago – or so – Microgaming released a steady flow of fruit machine-like online slots, and they're quite a lot of fun to play. Many of them offer jackpots of up to 1,000X your stake – and Cash "N" Curry is one of the developer's most successful released.
The slot is built using 3 reels, and there's just one payline, emulating a classic fruitie you'd likely find in a classic British takeaway. You'll see the regular selection of fruity symbols, and there's also some Indian-specific ones, including chilies, poppadoms, a pint of beer and a red ruby ring.
The main attraction in the game is the Spice Board bonus game – and this is triggered by lighting up the red, yellow or green symbols which appear on some symbols on the reels. (You can also trigger this using the nudges and holds feature.) On the board, you'll get to work your way around collecting features and cash prizes.
Pub Fruity – Microgaming
Another Microgaming slot we've decided to feature here is Pub Fruity. As you can probably tell from the name alone, this game emulates perfectly the kind of pub fruity you'd find in British pubs – and it's fair to say that Microgaming have done an excellent job in developing it.
The game is built with 3 reels, and there's just one fixed payline active. The reels themselves are set in a traditional pub-like scene, and you'll see pub-like upholstery and beer taps in the background, helping to set the tone. On one side of the reels you'll see a smiling barman, and on the other side of the reels you'll see a large bag of crisps.
The sole bonus in Pub Fruity is the Darts Game. You'll notice that some of the symbols that appear on the reels have a small symbol attached. When these symbols land in view, one of the shaded darts on the left-hand-side of the screen will light up. If you manage to light up all three darts, you'll trigger the bonus. Here, you'll be tasked with picking one of the three characters on the screen. The character you pick will then throw a dart, and the better they throw, the more you'll win. It's possible to win up to 1,000X your stake here!
Tunzamunni – Microgaming
Tunzamunni is drifting a little bit away from the fruitie-like kind of machine we've looked at above, but we think it's worth mentioning here as it provides an exciting playing experience that closely mirrors the effects you'd find in a classic fruity. The game is built using three reels, two rows – and, unsurprisingly, just one payline.
You won't find any kind of bonus round in Tunzamunni – there's not even a 'board bonus' – but there is a progressive jackpot, and this is shared among all machines – meaning it's not a localized progressive jackpot. You can view the current jackpot amount above the reels, and in order to win it you'll need to land three sevens on the only payline. The seven symbols must be in the following order; silver, red and blue.
In order to win the progressive jackpot you will also need to be playing at the maximum coin levels (which is five coins), so this is a game well-suited to those with a slightly higher budget to play with.
What Are Your Favourite Pub Fruity-Like Slots?
Above, we've talked about some conventional slots – some unconventional games – and even some downright weird ones! Are there fruity-like slot machines you're particularly fond of?