Ban on Gambling Firms Sponsoring Sport Shirts being Considered
By Dave Sawyer, Last updated Feb 1, 2021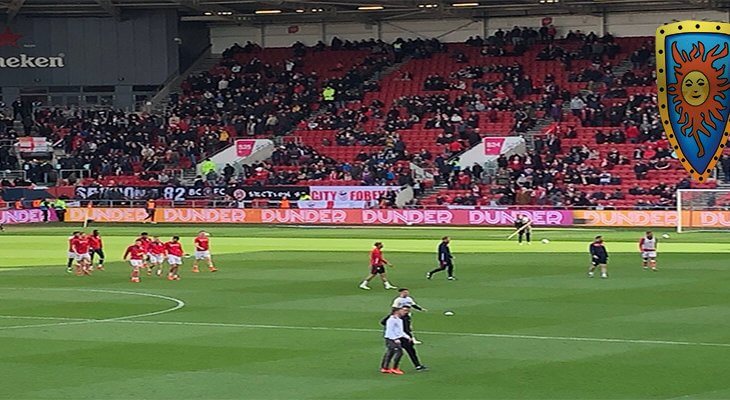 Reports are escalating in today's Sunday papers that the UK government is primed to consider a blanket ban of the gambling industry from advertising on sports shirts, in what the Mail on Sunday is calling a 'Massive Shake Up of Sports Advertising' since the advertising of tobacco products was made illegal.
There has been over the course of the past eighteen months  talk about limiting the proliferation of sponsorship of top flight football in England, with gambling companies making up the vast majority of shirt sponsors of clubs in the Premier League and below. To the extent that in the summer of 2019, Paddy Power which is part of Flutter Entertainment and sister site to Betfair, set up the 'Save Our Shirt' campaign.
The purpose of 'Save Our Shirt' was to highlight the fact that in their opinion the sponsorship of football clubs had gone too far, with Victor Corcoran Paddy Power's Marketing Director commenting at the time: "Shirt sponsorship in football has gone too far; we accept that there is a role for sponsors around football, but the shirt should be sacred."
"So today we are calling on other sponsors to join the Save Our Shirt campaign, and give something back to the fans. As a sponsor, we know our place, and it's not on your shirt."
This action by Paddy Power and their owner Flutter Entertainment was followed several months later by that of the then called GVC Holdings now known as Entain, who own and operate well known brands such as Ladbrokes Coral and Bwin. Additionally in February 2020, some of the leading British bookmakers informed a House of Lords Committee that they were seriously considering their options with regards the continuing sponsorship of football on the British Isles.
However, whilst the likes of Ladbrokes and Coral have discontinued their use of pitch side advertising, there are still many gambling firms, especially those that target the Far East where Premier League football is incredibly popular, who continue to plough vast amounts into clubs, in return for having their brands showcased on the shirts of first team players.
Football and Sports such as Darts could be Facing a Financial Black Hole
According to the Times newspaper the UK government is weighing up and considering a blanket ban on all betting and gambling firms logos being placed on kits and sports tops. Such a move if it came in to being would  not just affect the sport of football, but also other sports including the likes of Darts and Snooker, where the monies from gambling firms keep the sports in some instances literally financially afloat.
Of the 20 teams that currently ply their trade in the English Premier League nearly half of them currently have a betting team sponsoring their first team shirts. While other sports such as Darts, Snooker and Boxing also rely heavily on the sponsorship income generated and provided by betting firms to keep their respective sports in existence.
Government officials and Civil Servants have already served notice to leaders of professional sports that the writing is potentially on the wall when it comes to accepting sponsorship from betting firms. If such a blanket ban come into affect, it would be the biggest shake up to professional sport and the revenues it generates since the promotion of tobacco products ended back in 2003.
Take the sport of Darts for instance, every player that features in the Professional Darts Corporation's top ten, features a logo of a betting or gambling brand. These monies can and do make all the difference to the players that take part in PDC events.
Certainly if the UK government were to legislate and provide the green light to 'outlaw' sports shirt sponsorship in the UK, such a move would be welcomed and applauded by responsible gambling campaigners, a number of Members of Parliament and sections of the main stream media.
Matt Zard-Cousin, a director of the Clean Up Gambling campaign group said of the potential ban on sponsorship of sports shirts: "Footballers, darts players, snooker players and rugby players are like walking billboards for gambling companies. The evidence shows this sort of advertising is impacting negatively on children who are growing up thinking you have to put on a bet to enjoy sport."
While former Conservative Party leader and member of the influential All Party Parliamentary Group on Gambling Harm, Sir Iain Duncan Smith said: "Banning gambling logos on sportswear would be a welcome step, but given the risks presented by gambling the government will need to deal with this issue more widely. A complete ban on gambling advertising is long overdue and this should be brought forward ahead of the upcoming gambling review."
A spokesperson for the Department of Culture Media and Sport has been reported to state that such a decision has as of yet not been made. Although the spokesperson did add that a comprehensive review of all laws governing gambling in the UK and the Gambling Act of 2005 is being undertaken, to ensure they reflect the digital age we now all reside in.