Astromaya Slot from Italian Game Developer Worldmatch
By Simon Wright, Last updated Jan 24, 2023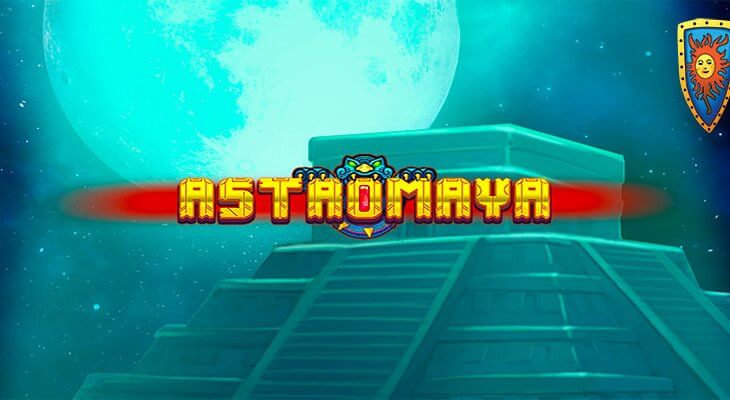 The Italian casino game studio Worldmatch have announced the release of their latest online slot game Astromaya, which is available to play now at all online casinos which carry their game content.
Established back in 2000, Worldmatch have over 200 casino games in their portfolio, covering slots, table and card games, as well as 12 different offerings of video poker.
Their latest slot offering Astromaya is a 5 reel by 3 row low variance slot machine that keeps the players' senses always on and focused. There are 243 ways to win, ensuring an adrenaline rush at every bet, with pouring riches at an impressive rate.
According to the Press Release material offered and sent out by Worldmatch" "Players are taken to an ancient Mayan temple in the jungle, embellished with fascinating tribal symbols and filled with incredible riches that are only waiting for the players to conquer them. No one can tell where history ends and where the legend begins when speaking of Mayans."
"They were surely skilled astronomers and brilliant builders, but according to someone they even knew how to get in touch with extraterrestrial civilisations. Astromaya assembles all these elements transporting the players at the peak of the Mayan civilization into a super engaging journey. The same symbols perfectly reproduce the classic imagery of the pre-Columbian era."
"In fact, the reels are filled from time to time with majestic letters carved into stone, tribal masks and enigmatic icons with references to ufology. To add further charm there are the ruins of an ancient temple and a music with high resonance to create an even more magical atmosphere."
"Astromaya assembles all these elements transporting the players at the peak of the Mayan civilization into a super engaging journey. The same symbols perfectly reproduce the classic imagery of the pre-Columbian era."
"In fact, the reels are filled from time to time with majestic letters carved into stone, tribal masks and enigmatic icons with references to ufology. To add further charm there are the ruins of an ancient temple and a music with high resonance to create an even more magical atmosphere. "