90k Yeti Gigablox Delivers a 90,000 x MAX win!
By Dave Sawyer Dec 8, 2021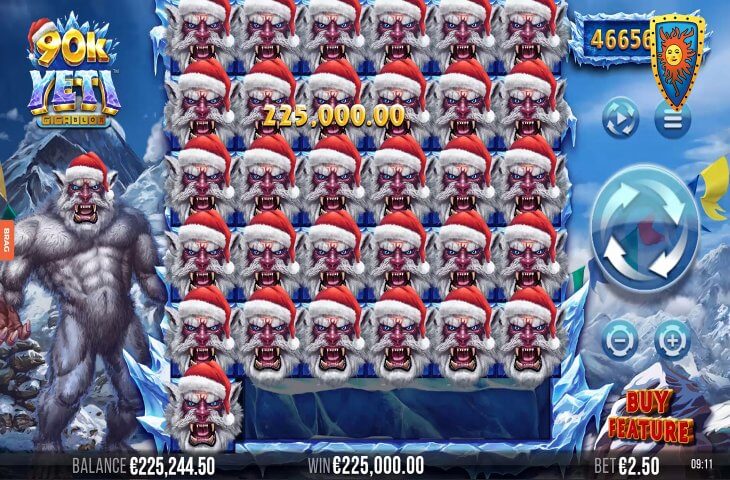 The up and coming casino software developer 4ThePlayer who were founded back in 2018 by Andrew Porter, Chris Ash, Thomaz Scalzilli, and Henry McLean, have provided one lucky player some early festive cheer, with their  game 90k Yeti Gigablox  bestowing on the individual a huge 90,000 times their bet stake!
The player triggered a Giga Summon that delivered the almighty win. During a Giga Summon the mythical monster summons the biggest Gigablox to the reels – either a 4×4, 5×5 or a 6×6 Gigablox. In this case, the Giga Summon delivered a 5×5 Yeti Gigablox!
This is not the first time a player has had a lucky win from a Giga Summon – last month a player landed a 5×5 Gigablox after a Giga Summon and created a 75,000x win.
90k Yeti Gigablox is the sequel to 4ThePlayer's popular 9k Yeti slot. During the Christmas period in both games, the Yeti enters the festive spirit and wears his Santa Hat!
Commenting on the win, Porter the Chief Executive Officer of 4ThePlayer said: ""It is amazing to see a maximum win in the game so soon after the 75,000x win!"
"When we created the maths for this game, we made sure the 90,000x wins could occur frequently and the Yeti has delivered!"
"Congratulations to the lucky player on their Yeti-tastic win!"