IGAMING GUIDELINES AND TIPS
5 Of Our Favourite Slots Themed Around Bands and Artists
By Alex Smith, Last updated Nov 6, 2022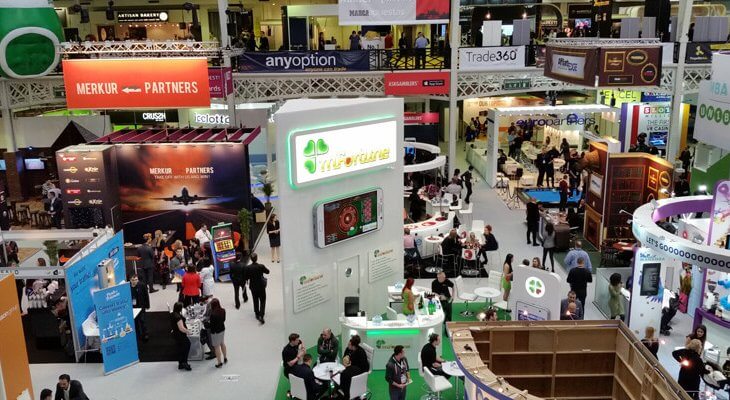 Official music-themed video slots have become a lot more popular in recent years, and it's no surprise to see why; playing alongside your favourite musicians combines the best of the musical and gambling worlds, and it's a great way to get up and close to the action!
In this post, we're going to be taking a look at five of our favourite music-themed slots, starting with…
KISS – by WMS
KISS are one of the most iconic and well-known rock bands in history, and their success makes them more than suitable to have a slot machine built around them. WMS Gaming decided to take on the challenge, and KISS – the slot – is the result of their efforts.
KISS is designed in a unique way, and this 100-payline slot has two different reel sets. From the moment you first open up the game you'll be transported into a rocky atmosphere, and symbols on the reels include a KISS Badge, a Guitar, a red-haired fan, and Gene Simmons' famous tongue. There are two wild symbols in the game; Gene Simmons and Paul Stanley. When they land, they can expand to fill the entire reel they land on, giving you plenty of chances of win big.
The bonus round is triggered by landing three or more of the KISS scatter symbols, and there's a few different bonuses that can be awarded, as shown below:
8 free-spins with a 2X multiplier
12 free-spins with a 5X multiplier
20 free-spins with a 20X multiplier
(The number of scatter symbols you land determines which of the bonuses you're awarded, so, clearly, you want to aim to land as many scatter symbols as possible.)
KISS is the perfect slot for fans of the band – and the concert-like atmosphere that surrounds the game means you can play, while listening to some of the band's most famous and well-liked songs!
Guns 'N Roses – by NetEnt
Guns N' Roses are an American band from Los Angeles, California, and the band is one of the most famous rock groups in history, selling millions of records and gracing fans all over the world with their music. Formed in 1985, Guns N' Roses originally was formed of Axl Rose (the vocalist), Slash (the lead guitarist), Izzy Stradlin (the rhythm guitarist), Duff McKagan (the bassist), and Steven Adler, the group's drummer.
While the lineup has seen some minor changes over the years, most of the main members are still a part of the band – and what better way to pay tribute to one of the greatest acts in history than building a video slot around the band? Well, that's exactly what NetEnt decided to do – and to the developer's credit, the game has turned out to be a tremendous success!
The slot makes up part of a collection of games called "NetEnt Rocks" (we'll cover another of the slots in this series later on in this post), and it's fair to say that NetEnt have put a lot of time and effort into building Guns 'N Roses. If you're a fan of the band, you're going to love the 'Set List' feature, as this allows you to choose from 5 of the groups sons to play while you're spinning the reels! Plus, the gameplay is massively enhanced thanks to the fact that there's realistic-looking crowd cheering effects, and real-life video footage from the band's live performances accompanying your big wins and gameplay!
Land the bonus Vinyl symbol on reels 1, 3, and 5 and you'll trigger the Bonus Wheel feature. Once triggered, you'll get to spin the wheel, which will reward you with either a coin-value win, or one of the two bonuses; the Encore Free Spins and the Crowd Pleaser. There's also a couple of randomly-triggered base-game features that appear as well, and these are Appetite for Destruction Wilds, Legend Spins, and the Solo Multiplier.
Spinal Tap – by Blueprint Gaming
Spinal Tap is a video slot from Blueprint Gaming, themed – of course – around the band of the same name. Now, while calling Spinal Tap a band may be a bit of a stretch (if you're unfamiliar with who they are, they're a parody band, who spoof the style and looks of heavy metal groups), the game is packed full with some decent soundtracks…
And there's some phenomenal win-potential in both the base-game and the bonus, details of which we'll cover in just a moment.
The first thing you'll see upon opening the game is that Spinal Tap is built using 5 reels – but this can expand to as many as 7 reels during certain bonuses – and the bonus is triggered by landing 3 or more of the bonus scatter symbols anywhere in view.
There's also 'Rock Mode' which can activate randomly on any spin, or, if you prefer, it can also be purchased for a cost of 50X your stake. Once inside Rock Mode, a gigantic wheel spins, and awards you anything from a bonus boost, to locking symbol free-spins, and more!
It's also worth noting that the number of paylines increases during certain bonuses too, and it's possible to enjoy some massive wins during the features, especially if you make it to the top bonus, which can reward you with up to 10,000X your stake!
Jimi Hendrix – by NetEnt
Jimi Hendrix – born Johnny Allen Hendrix – is one of the greatest American rock guitarists of all time – and his legacy has impacted millions of people around the world. Hendrix is widely regarded as one of the most influential electric guitarists in the history of rock music – and he also happens to be one of the most celebrated musicians of the 20th century.
Before his accidental death from a drugs overdose, Jimi Hendrix was known for some of the greatest songs of his era, including Purple Haze, Along the Watchtower and Little Wings. It is fitting, then, that he has a video slot created around him…
And NetEnt were the game developer responsible for taking on the challenge of building a slot themed around him! Jimi Hendrix – the video slot – is one of NetEnt's most carefully thought out slots, and it's clear from the moment that you first open up the game that you're playing in an atmosphere that's been intrinsically put together. The graphics are extremely high-quality, and the game renders in stunning HD, no matter what type of device you choose to play the game from.
A number of exciting in-game bonuses ensure that there's always something to get excited about while playing, nad, as you can probably imagine, there's a great-sounding soundtrack accompanying every spin, made up of some of Jimi's most popular songs.
If you manage to trigger the main bonus round, you'll get to pick from a number of amplifiers on the screen. These can award you one of three free-spins bonuses, or a coin-value win – and it's safe to say that all of the bonuses carry some pretty insane potential!
Megadeth – Leander Games
Megadeth are an American heavy metal band who first found fame back in 1983, and the band was formed in Los Angeles, California. The band was made up of Dave Mustaine – the lead guitarist – David Ellefson – the bassist – and together, they created one of the most iconic and popular rock bands of the era.
Megadeth are often credited with being one of the 'Big Four' slasher bands, along with Metallic, Anthrax, and Slayer – and their music has inspired millions of musicians in the generations since.
Now, it was only fitting that Megadeth was made into an online video slot at some point – and Leander Games were the game developer to take on the challenge, building a 40-payline slot around the band. The game is built in stunning quality, and despite it being an old title, it's clear that no expense has been spared when it comes to building the game.
Benefiting from a unique (and quite exciting) mega nudge option, Megadeth allows you to play along the band's exciting and fast-paced soundtrack, and there's some pretty healthy payouts available as well, with the Megadeth logo paying a staggering 500X for matching a 5-of-a-kind combination! It's also worth keeping an eye on the wild symbol, as – when it lands – it will expand to fill the entire reel it lands on, giving you a MASSIVE chance to scoop extra wins and make additional paylines!
Now, the bonus feature is triggered by landing the bonus scatter symbol on the first, third, and final reel, and once triggered you'll be taken to what's known as the 'Mega Wheel'. This will award you either the Hangar 18 free-spins, or the Head Crusher bonus – and during the Hangar free-spins, you'll be awarded with 15 free-spins, during which wilds become sticky – so, as you can imagine, there's a lot of decent win-potential to be found here!
It's a Novel Experience Playing Slots Alongside Your Favourite Music!
Playing music-themed slots is fun, exciting, and different – that's probably one of the reasons why so many popular game developers on the market today have decided to build slot machines around bands.
Perhaps one of the best things about playing these types of slots, is that – assuming you actually like the band involved – it's something quite a bit different than your regular slot gameplay.
Rather than spinning along to developer-made music, music themed slots encompass the sound effects and soundtracks of actual bands…
And this is something that just can't be said for the vast majority of bands in the world today!
Are you a fan of the slots above? Be sure to let us know in the forum – or if there's other music-themed slots you prefer, let us know what they are – and why you're a fan of them!