32red Expand Uk Racing Sponsorship Portfolio
By Brian Cullingworth Sep 9, 2016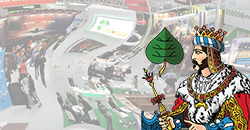 William Hill left out in the cold for failing to become an Authorised British Racing Betting Partner
32Red has entered into a three-year partnership with the Jockey Club Racecourses, replacing previous long-term sponsor William Hill.
The company, who already this year sponsor 45 fixtures at Kempton Park Racecourse was named the new sponsor of Kempton Park's King George VI Winter Festival and Lanzarote Hurdle Day Fixtures.
In addition, 32Red extended its support for Tolworth Hurdle Day at sister-course Sandown Park, as part of the three-year deal.
"We warmly welcome 32Red as our new partner for these important fixtures at Kempton Park. 32Red is a major supporter of Jockey Club Racecourses and we are delighted to expand our relationship to a new level on account of their status as a founding Authorised Betting Partner of British Racing," said Phil White, regional director for Jockey Club Racecourses' London Region.
32Red's sponsorship package with the Jockey Club Racecourses is reported to be in the "seven figures", making the company one of the largest supporters in British Racing.
"Only a cursory glance at the roll call of previous winners of the King George VI Chase makes you appreciate the truly historic status of the race, and to have 32Red's name attached to it is very exciting," Ed Ware, chief executive officer of 32Red commented.
Online Casino News Courtesy of Infopowa