32red Backs British Boxing In World Title Matches
By Casinomeister, Last updated Jun 9, 2017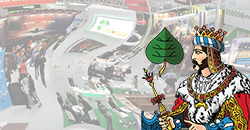 Two high profile, televised boxing bouts
32Red has entered the ring to back British boxers Ricky Burns and Tony Bellew with the sponsorship of the two major World Title boxing matches scheduled to play out later this month.
"We are delighted to be partnering with Matchroom Boxing and to be sponsoring the next two World Title fights in Glasgow featuring Ricky Burns and Liverpool featuring Tony Bellew," Matt Booth, chief commercial officer at 32Red said. "British boxing is at an all-time high and to associate the 32Red brand with these great nights is very exciting for us."
Both bouts, Ricky Burns vs. Kiryl Relikh and Tony Bellew vs. BJ Flores, will be flighted live on Sky Sports.
Online Casino News Courtesy of Infopowa