Maria Casino, 17th February. £100 deposit, no bonus. Part 2 of 2.
So I had quit Holy Diver with my balance at £188. Two days later, I would resume play, this time on Genie Jackpot Megaways at 20p a spin.
My balance dropped to £184 when I get my first genie lamp. I was awarded the Bonus Megaways and it delivered 3 scatters.
I was awarded the Unlimited Multiplier feature and got a re-trigger on spin 4, before spin 9 delivered the best win of the round...
My first 100x win on the Unlimited Multiplier feature. And with that, I have managed at least one 100x win on all seven features in Genie Jackpots Megaways.
24 x 5OAK of Qs, 8 x 6OAK of 10s, 3 x 5OAK of 9s, all at 9x. 173.7x bet.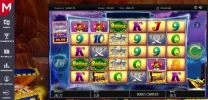 Total for the round (after getting a further two re-triggers) - 293.6x bet.
Over an hour and a half later, my balance had dropped to £177 when I get another genie lamp.
This time, I was awarded the Wild Megaways feature and it delivered my last 100x win of the deposit...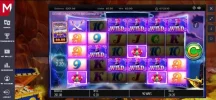 48 x 6OAK of As, 18 x 6OAK of turban, 8 x 6OAK of swords, 16 x 6OAK of 9s. 121x bet.
Eventually, after dropping to £175, I decided it was time to end the cashout drought and to bank my first cashout of 2019.
So I cashed out the £175. My consecutive bustouts streak ends at 31. On my 31st deposit of 2019.
Unfortunately, that remains my one and only cashout of 2019 so far, from a total of 42 deposits.
Winning on the slots appears to be becoming more and more difficult with each passing day.