Newbie member
PABnononaccred
First problem, there seems to be a pattern in the slots, and when you play accordingly, it will eventually crash and cheat you of a win or bonus round, proving they are rigged.
Example of errors: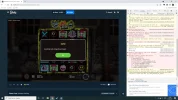 Full videos:
Additionally money for the bet was charged from your account - and the bet gets "stuck".
But this you dont know about. This is where they also steal some of your money.
When and if the bet eventually gets unstuck - the value of the bet was of course 0. So you would never have won on that bet. But you neither get the original bet amount back.
Screenshots of 0 value bets showing up in history: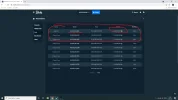 Communications with vip host:
View attachment 157806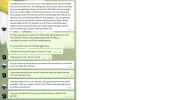 UNSETTLED BETS!? So, proof: previous spins DOES matter - AND it is calculated from previous spins, regardless of provider! WOW!
Never heard back from their investigation on anything regarding the stuck bets.
Communications with bugs department:
THEN I HEAR NOTHING!!!
Communications with "actor" Eddie Miroslav:
AND I HEAR NOTHING!!
Shut him up real good.
Then to top it all of, you can get no help with solving this from anyone:
More screenshots collection can be found here:
Last edited by a moderator: