One of the world's leading Bitcoin-powered casinos
Joined

Feb 28, 2020
Location
Hey guys

In the hopes of attracting the younger generation,
skill games
are now being introduced into casinos both offline and online. Why?
Because millennials are used to playing games on gaming consoles (PlayStation, XBox), tablets, phones and massive multiplayer roleplaying games (MMRPG).
So what are skill games, and how exactly do they work? Let's talk about it.
What are skill games?
Skills games are casino games where players are rewarded based on their skill or ability to play a game. The outcome is determined by the player's ability/skill, rather than by chance. The better you play, the higher the reward.
Skill-based games VS traditional games
Traditional slots and skill-based gaming machines both use RNG-s to determine the return to player. In traditional slots, you make a bet, spin the reels and wait for the outcome. Easy and fun. But with skill-based slots, you can boost your payout. The control over your outcome is generally applied during bonus rounds.
Popular skill games
We have a selection of skill games from
Green Jade
, a leading gaming provider of arcade skill games.
1. HAMMER OF FORTUNE

A highly popular game,
Hammer of Fortune
ups the ante by with its intriguing narrative and the all-important hammer that affects the payout based on your skill. What's special about this game is the hammer and its energy levels that can help you get Loot Chest Wins.
*
There are 5 energy levels on the Hammer that get filled with energy as you spin.
*
What you want to do is to use the Hammer to get the 3 Treasure Chests in the same row so that you win cash prizes or free spins.
*
Each of the 5 energy levels on the Hammer lets you can smash one symbol.
*
When your Hammer is energised and at least 3 Treasure Chests appear on adjacent reels, you can use the Hammer to smash down symbols (a maximum of 5, equivalent to the 5 energy levels) to get the Treasure Chests into the same row.
2. SIDE BET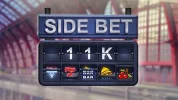 Side Bet
is a classic 3 by 3 slot game with flip boards that will remind you of old train stations and airports. What's special is the namesake of this game - the side bet, which affects the payout you get.
*
The side bet has its own bet amount that is independent of your main machine's bet amount.
*
In the side bet, you get to choose where you think which symbols will land. You can choose a maximum of 3 symbols at one time, and how much you want to wager on the side bet.
*
Your side bet has to be made before you spin the reels.
*
If you make a side bet with more than one symbol, all symbols have to be correct in order for you to win the side bet.
3. CANDY WALL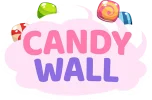 Want a skill-based casino game that isn't a slot? Then head over to
Candy Wall
! Candy Wall requires multiple skill elements in each minute of gameplay, giving you a combination of both skill and chance.
The skill aspect of this game lies with your control of the candy cannon. As the candy falls, your job is to blast it all without losing the candy cannon's health or getting hit by any of the enemy candies.
As the game progresses, you'll get fired at by enemy candies and you have to keep watch as your candy cannon can only take a certain amount of hits. The game is lost when candy passes beyond the candy dispenser or when your candy cannon gets destroyed.
Let us know have you played skill-based games before and what do you prefer = traditional slots or skill games?
Thanks

Karl
Bitcasino.io