Joined

Dec 1, 2017
Location
So i was playing rise of olympus and it did a nose dive, so did go and check what my rtp was on the session.
When i was there i did see that my biggest RTP was on victoriuos, i never play that game so i got curious.
First pic is all my spins i have played on the game.
My RTP is 3209% and hit rate 12,5/10..... hmmm
P ic nr 2 shows the best session i hade on it.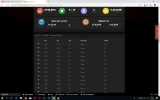 2746% and only 4 spins, but when you check the spins it repeat it self, time after time.
After this i check next BIG RTP game .....
Its Iron girl with just a tiny 24860% rtp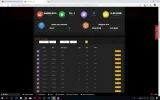 Same here again.. it repeats the stats.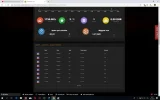 The question is can we trust the RTP calculator overall? Or is this just a "clitch" that is not calculated to my RTP ?