PART 1
Seems nowadays free spins with no wagering requirement is something casinos brag about.
I took a 10 month break from online gambling this year and only recently came back for a little while. I intend to take another long break and concentrate on poker.
But here's some notes I made on the various casinos I visited over the last month.
I usually browse over the accredited list and sign up through CM's links.

Place has gone downhill in terms of promotions.
They used to offer 100% bonuses at 30xB but now it seems they only offer 5%-10% bonuses with some ridiculous playthrough.
Their comp points were wager free but now that's changed as well.
Going back about 7-8 years ago All Slots were extremely competitive in terms of promotions.
Could be that they have changed ownership, there's little reason for anyone to deposit here now.

I never took their SUB originally, but decided to take them up on an offer which seemed reasonable. Bonus rules are pretty harsh and
32Red
have had long enough to change the rules but still haven't. I doubt the hash rules at Roxy Palace will ever change.
Turned out there was a problem. See:
https://www.casinomeister.com/forums/threads/roxy-palace-32red-group-free-spins-issue.75790/
Luckily Mark solved it.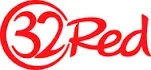 &

I won't play at Nedplay and Dash because I was bonus banned (for mostly playing slots.)

But ever since they halved the value of their bonuses there's little reason for me to play at 32Red & Golden Lounge as I can easily find casinos that offer 100%-200% deposit bonuses with reasonable terms. These casinos might not be as safe as 32Red but I'm willing to take that risk.
Very stereotypical stuff; free spins weren't credited and I took some advice from a forum member and followed it up with the rep and got no reply.
It's not worth chasing imo.
That's another problem with Video Slots, their prizes are so minuscule, if there's a problem it's not even worth chasing it up.
Also, I noticed that they removed the game with the lowest HE "Microgaming Single Deck Classic Blackjack."
My guess is that someone won a few K on this game and it put a bad taste in management's mouth.
I just don't get all they hype and fanfare about this place. If I ever wanted to make a flat deposit, with next to no chance of winning, I'd consider depositing at VS but not until then...
Last edited: