abuser of forum posting priviledges, blackmailer
Joined

Dec 12, 2022
Location
[maxd says: in the course of investigating this I discovered that the OP was telling the casino people that he'd be happy to accept money from them if they were feeling "charitable". Otherwise, he said, he had lots of time on his hands and would be happy to continue posting against them all over the internet. That's blackmail and when proof of that came to light the OP was kicked to the curb. The reader might want to take all this into consideration while reading what follows.]
Hello.
I have been playing on
Bitstarz
and my strategy to not lose too much money is that whenever I have over $150, I withdraw $50 (minimal withdrawal) because otherwise when I have too much I tend to bet high stakes and this way I want to avoid this.
So I was playing last night and I did 3 or 4 withdrawals and everything was fine, until I made 5, then 6 and then 7th. After 7th withdrawal I noticed those 3 last payments didnt show up on my phone (I get notifications) so I went on my email to find out they cancelled all last 3 (they gave me NO notification on casino website).
Because of this I though I had more money then I actually did (since they were keep cancelling the cashout requests and putting money back on my account). I thought I was just keep winning and thats where the money coming from, and were betting more than I usually do.
They sent me email which I will attach below the post.
So they having problems with many withdrawals for some reason, but when I was depositing every 10 minutes they had ZERO problem with that. (I actually replied this to their email because for some reason anytime I click on the live chat, regardless if its the one on their site or the one they provide in emails IT NEVER WORKS also its kinda funny how they always attach that live chat to emails but to this one they didnt for ''some reason''

)
Can they even do that? Minimal withdrawal is 50 bucks. They never mentioned to ''bundle winnings and withdraw into single transaction'' thing....
I find this very not cool and might just go to competition.
Im sorry if I sound kinda weird and grammar is not on point but I havent slept much and Im actually kinda pissed of the way they treated me.
Waiting for other peoples opinion about this. Thanks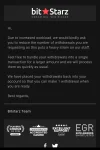 Last edited by a moderator: