I-Gaming Industry Representative
Joined

Jun 12, 2015
Location
"Mouth Watering"
Early Access to Opal Fruits for
10 CM members!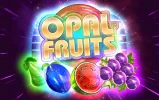 10
initial prizes up for grabs in the form of Early Access!
Opal Fruits access will be awarded to the top 10 highest x bet win screenshots submitted to this thread on any
Big Time Gaming
slot between now and the end of the comp!
The top 10 winners will then slug it out with Opal Fruits and the players with the top 3 biggest wins on Opal Fruits will go onto win the following cash deposits at their favorite accredited
BTG
casinos on launch day!
Prizes for the Opal Fruit off!
"GOLD CUP" -
- 1st Prize (the biggest win on the early access version) -
- €500
"CURLY WURLY" -
- 2nd Prize (the biggest win on the early access version) -
- €250
"SPACE DUST" -
- 3rd Prize (the biggest win on the early access version) -
- €100
For one of the magnificent seven runners up, there will be a chance to change history with a super special secret prize ;-)
T's and C's

1. You must be a registered member of Casinomeister
2. You must be playing in real play to enter with a min stake of €0.05 (or c.e.)
3. All drawn entries will and must be verified via the casino with in-game timestamp and username
4. All prizes will be casino credits free of wagering requirements / direct credit if the account closed by the player.
5. Comp winners will be declared on the last day of the competition.
6. Entries can be PNG or Jpeg format, alternatively Twitch, youtube or Vimeo embedded links posted on this or similar titled CM blog
7. Limited to one prize per member
8. Competition is open to all entrants from 7th of May 2019
9. The competition will be closed to all entrants on the 22nd of May 2019
10. All prizes will be paid in Euros or currency equivalent value.
11. Grabs must be made within the competitions run time, 7th - 22nd of May 2019
12. please create your grabs with clear resolution and visible time stamp for verification purposes
13. You may only enter with screenshots/grabs/videos from CM BTG Accredited Casinos
14. Games: Dragon Born / Queen of Riches / Star Quest / Bonanza / Danger High Voltage / White Rabbit / Extra Chilli / Book of Gods / Donuts / TQS / WWTBAM? / GOLD / Holy Diver / The Final Countdown
Good Luck all those who enter!

FULL LIST OF BTG CASINOS HERE
Last edited by a moderator: