Christmas Day is meant to be one of the big draws for the UK National Lottery. Many millionaires created and others winning life changing amounts.
@News Hound
reported on the Spanish draw the other day - more expensive for sure but plenty of winners.
So December 25th 2019 was advertised as a £15 MILLION spectacular, widespread publicity on TV and radio. What was reality? The biggest prize won
£15,630!
What a fucking joke!
Taking a look at the facts and figures for 2019... Only 10 jackpot winners and on average 25-40 million tickets (£2) sold each every draw - circa 70 million a week.
EDIT: Also, the biggest win on the Euromillions yesterday from a UK player was
£1508!
Sweet Jesus.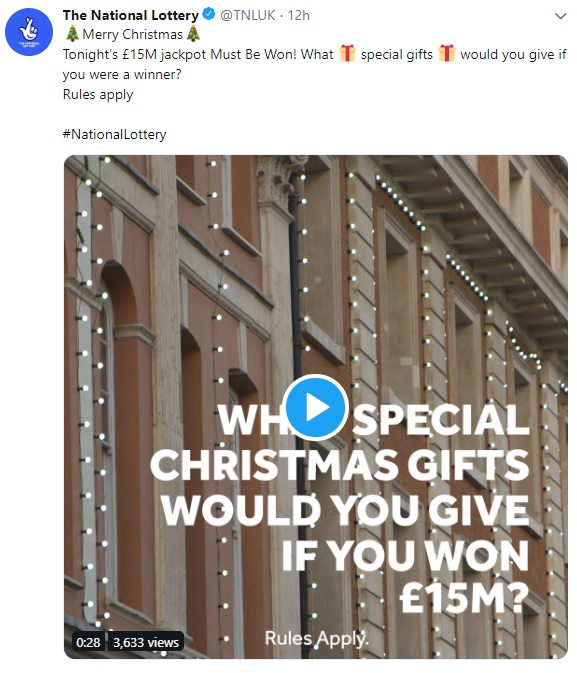 If a online casino posted that and then not give £15m away the ASA would have a field day with a hefty fine.
Another thing for the Gambling Commission to look into?
Last edited: