Joined

Jul 27, 2018
Location
Okay Good Evening Everyone!
Today i received an E-mail from MrWin stating i have 10 free spins on stickers because i had deposited in the previous 2 weeks .
I proceed to play and 'win' £150 . Completed the WR . All seems good . I request to withdraw £140 - 7 hours later the withdrawal is still pending (slow for them ) so i contact support via chat to ask how long it will take . Not a complaint as it's not that long really . I am told they will contact the relevant department .
I then cancel the withdrawal as i thought i ll play with £20 and keep the £120. When to process the withdrawal and this time it tells me that i have not me the requirements for wagering! Off i go to support and i am told i can only withdraw £50 for this is a No Deposit Free spins offer !
Am i wrong in assuming getting free spins because i have deposited previously should not fall under the 'no deposit' because i have had to deposit to receive them just not on the actual day ! ?
if this is in the wrong section i do apologise .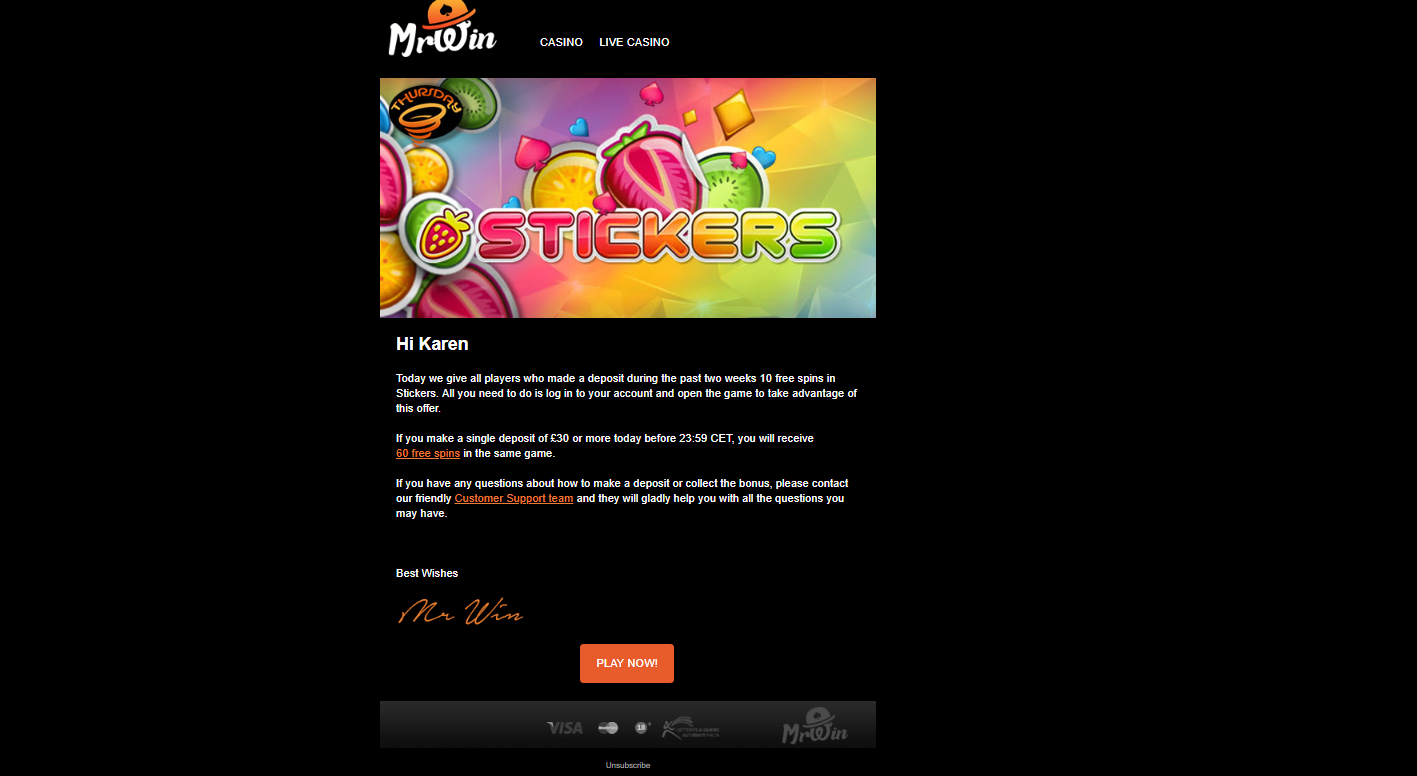 Last edited: