Banned User : misrepresentation and PAB abuse
PABnoaccred
PABnoaccred2
Joined

Dec 3, 2008
Location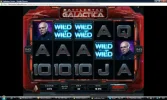 HI everyone again.. this happen to me end december at ladbrokes flashcasino..i just want to ask fellow players or this is a right pay out?? i have this hit on the fightmode on 3 usd spin that spin gave me around 140 usd total win of freespin mode was like 168 as u can see.. what i know is when u hit that double wild every combination will be doubled. so as the old guy the captain is worth 20 usd only one line doesnt that mean that combination only is worth 20x2x2x2=160 usd?? and not even count the aces and tens???
as for ladbrokes they are aware of this problem i had let them know and they have forward this to microgaming and its almost been 3 weeks with no answer... although ladbrokes had let me know they are still waiting for a reply from MG..as i read somewhere that VWM say if it was in my favour they probaly changed it long time ago..
thanks fellow players.. btw this is just a curious from my side or it is a correct or not correct pay and wants other players opinion..