Hi Guys.
I wanted to let you know about my experience playing at Mandarin Palace. To start with the ending, they seized all my winnings after playing there because I broke their terms and conditions limiting what games can be played. Fair enough on the face of it, but the way it came about and my treatment by their customer support team made me feel thoroughly entrapped and misused. Anyway I'll tell you about it and let everyone make their own mind up.
I signed up there, claimed the sign up bonus. I read through their bonus terms and conditions and thinking that I understood what I was allowed to play and what I wasn't I started playing. By the time I had finished I was lucky enough to have pushed my balance up to a pretty significant amount (over £1,500) and put in a withdrawal. A few days later I got an email asking for some identification documents which I provided, but from there I didn't hear anything more.
A week or so later I logged on to find out what was going on and found my balance was sitting at £200. Looking at my statement it seemed my withdrawal had been reversed and there had been a manual adjustment to my balance. Originally I thought this meant that I couldn't withdraw the bonus and they were just going to pay me my deposit and winnings, but I went onto live chat anyway to confirm. Here is the conversation that followed:

In summary after talking to this incredibly rude live chat guy, it turned out that there was another set of terms and conditions on the site which was the same as the bonus terms except added in was something saying that UK players could only play slots. Please see the (almost identical) set of terms: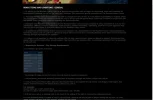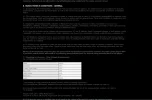 Notice that they are exactly the same! Same wording, same numbering, same title, except that the set hidden in the middle of the overall terms and conditions has had another term added which excludes Uk players from playing anything but slots.
If this was a UK based company then they definitely wouldn't be able to get away with terms like these. They have effectively contradicting terms aimed at catching out the player! I wouldn't hesitate to escalate and take this further (through some sort of court proceedings). But as they're supposedly governed under the law of the Netherlands Antilles I suppose there's nothing I can do.
They entrapped me into breaking their terms and conditions, didn't even tell me what had happened till i enquired. Then I was pretty much told I was a criminal and to f off by the customer service.
I have no hope of getting my money back but thought I would warn everyone here about Mandarin Palace and urge everyone to stay away!
Thanks for listening to my rant! Sorry if it's a bit rambling, this has made me really angry.
Michael