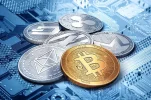 Hi guys

You've almost certainly heard about
cryptocurrencies
– but do you know how they work?
Sure, Bitcoin is a hot topic – but how does someone spend digital money that was created seemingly out of thin air?
Here, we break it down for you so that you can understand this trend and start taking advantage of it sooner than later.
Cryptocurrency
was created in 2009.
A mysterious individual under the moniker Satoshi Nakamoto created a decentralized method of transferring money digitally.
What makes it so convenient is the fact that it lets you send money to the recipient in the snap of a finger through the use of blockchains.
Different cryptocurrencies
Nowadays, cryptocurrency has steadily been growing as a reliable currency and there are apps and online sites
where you can use crypto coins as payment. You can use crypto to invest in projects, donate to charities, buy items online,
play in online casinos, and more like fiat money.
Here are examples of cryptocurrencies commonly used worldwide:
1. Bitcoin – BTC
Bitcoin is considered to be one of the most popular cryptocurrencies to use around the world.
Due to its popularity, its value has grown high ever since 2009 and even major companies worldwide use it.
Blockchains are used in bitcoin transactions. These blockchains hold the information needed for the users to successfully
transfer their bitcoins. From bitcoin's stable system, this was the start of crypto coins.
2. Etherum – ETH
With Etherum it's conventional because of its unique feature of smart contracts.
Smart contracts are digital contracts between the seller and buyer to ensure the conditions for their transaction.
No paperwork is needed for ownership and there is no third party to deal with when it comes to handling the transaction.
3. Litecoin – LTC
Like Bitcoin, Litecoin can verify transactions through its blockchain, public ledger, and miners.
It can process transactions between users faster by 2.5 minutes. This is pretty fast compared to Bitcoin's 10 minutes.
Another way it is similar to bitcoin is that there is no need for a bank or payment processing service for the transaction to be valid.
4. Ripple – XRP
From all the recent cryptocurrencies,
Old URL
is rising fast in the crypto game because of its fast transactions.
Compared to other cryptocurrency coins, XRP takes 4 seconds to process the transaction.
It can handle 1,500 transactions per second and it's even possible for it to reach up to 50,000 transactions per second!
5. TRON – TRX
Recently in 2017, TRON was created as a blockchain-based decentralized application (DApp),
which means it can also make quick transactions between the buyer and the content creator. This application is mostly used
in the entertainment industry because it lets the content creator be paid in full and there are no additional charges for its consumer.
6. Tether – USDT
One of the most sought after and purchased stablecoins in the market right now is Tether.
Also known as USDT, Tether was created to give more traction in cryptocurrency investments.
Every Tether coin is pegged after $1, meaning there's a 1:1 ratio in every Tether conversion you make.
It offers more protection from the sudden fluctuations in the market.
Want to know even more about the crypto world? Great

Stay tuned as we have plenty of more educational material to share with you.
Cheers,
Karl
Bitcasino.io
Trading cryptocurrencies carries a high level of risk, and may not be suitable for all investors. Before deciding to trade cryptocurrency you should carefully consider your investment objectives, level of experience, and risk appetite. The possibility exists that you could sustain a loss of some or all of your initial investment and therefore you should not invest money that you cannot afford to lose.
Last edited: