Joined

Aug 15, 2016
Location
So... it's May 24th 2018 21:28 local time (CET+1 or CEST or UTC+2 if you prefer). Yet we see this...
(if
)
Then...
2.2.5 ... ok ! anything that's not forbidden
may be used
will be used. Regulations or not, important is not to get caught

where's 2.4 ? ... seemed to be there in the German version, but refreshing the PP german, page, poof!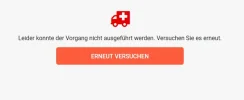 Best you can do?
(edit:formatting)
Last edited: