Meister Member
PABaccred
MM

Joined

Jan 8, 2019
Location
Hi All,
I'm fairly new within the Casinomeister community but have enjoyed it from the start.
I joined in the pursuit of knowledge and gained some trusted information but have also had some laughs along the way and found a lot more than what I was after.
Well tonight, just now, it really paid off.....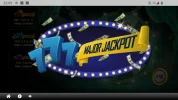 Won £6700 and to be honest, wouldn't be playing at
Videoslots
like I have without Casinomeister or the interaction with the reps.
A massive thankyou to you all!
As for the karma bit, nobody will know that I lost a father whose estate went to a sister I searched for a total of 5 years for, built a relationship with only for her to take all the money at the start of this year. It meant I lost out on £7000. Not a huge amount but enough to start the business I had planned, plus I had found a sister and 3 nieces. Well some holes will never be filled but this really has been a life changing experience and I am now going to start that business I wanted so bad.
I'll run a little comp as a way of thanks when my feet touch the ground.
Peace and love to all xxx