Had only 9 spins and I was shocked.
Look: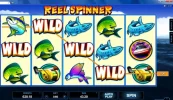 Line number 11 should payed 4OAK of wilds (and it did) and 5OAK of boat (and it didn't). You have to play all the lines here, so there is no doubt about that.
Here are the pays: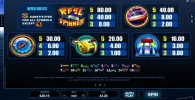 And play history...they recognize 4OAK, but not 5OAK!
Is it possible that this is bug?