Ueber Meister
CAG
mm1
mm4
Joined

May 13, 2014
Location
May be just be but this time I am hoping others have maybe noticed some slight changes in Jack & the Beanstalk.
I do not think that there is anything behind it but wondered simply WHY?
My point, The Feature commonly triggers with a 'Walking Wild' in view. This used to disappear as the feature started and then 'Walk' and pay any wins after the full feature had finished, then the whole total would reflect in player balance. (Notice on the first spin, the walking wild is still there (and shouldn't be) and does not pay the 3OAK '10' on pay line 1)
Also the harps never showed as 3 single stacked symbols (very briefly) it would just drop and expand.
There may be other things but these are the two that stand out to me.
Watch the video and see what you think, the lag is down to EM lol!!!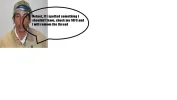 Last edited by a moderator: