I've already done a thread but Need help.
I'm fully aware now that 3rd party deposit aren't aloud but at the time I wasn't.
My card was having issues with connecting to visa as tried 3 times to deposit so used my friend's card with concent and I transferred funds from my account to there prior to every deposit.
I deposit around 5k so around 5 deposits and had withdrawal excepted and paid out of 8000. Nothing was flagged up about anything and at the time didn't even consider I was in the wrong.
The next day I thought if carry on from where I was didn't go to plan and deposited around 22000 and ended up requesting 28000 .
Not at any point during around 10 deposits was anything flagged.
There is nothing fraudulent with any of this .
Betfred didn't even ask about fraud or didn't even want to Contact the card holder or want any information regarding this.
If I would of lost I'd fully understand no refund but I was 6000 in profit and why aren't my deposit being refunded as it states
In terms that Amy deposits will be void and winnings Invalid.
There is no fraud Involved it was my money and they had stole all of it and I can't even contact them to discuss.
I don't need advice on 3rd party deposit trust me I've read everything just want to know where I stand and what to do next as I can't just let them take 22000 off me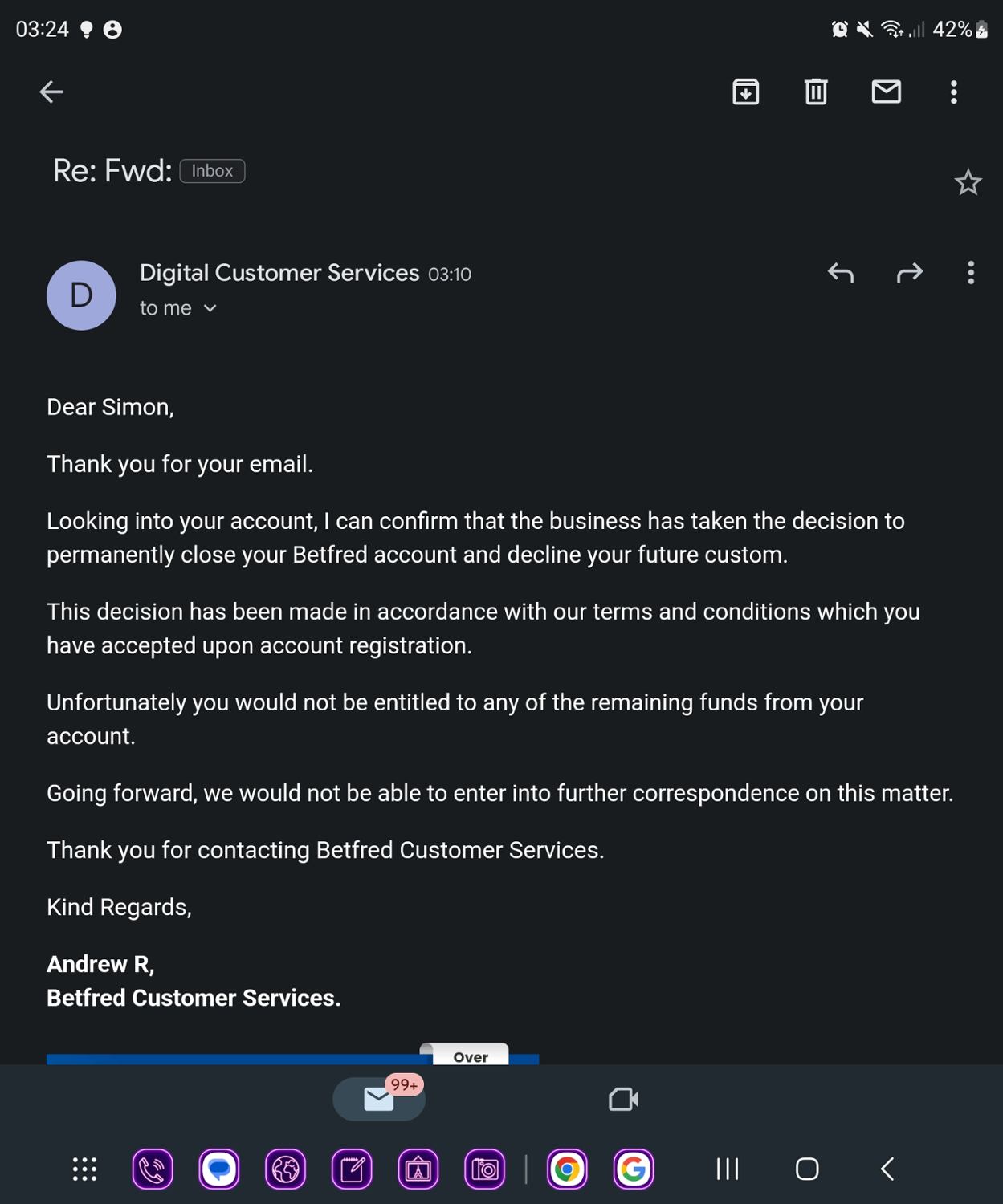 Last edited by a moderator: