Joined

Jul 9, 2011
Location
It has been almost two weeks now since first playing BetAt casino and my experience of the casino at first glance was positive. It was easy to sign-up, the layout of the casino was neat and the games ran smoothly when playing them.
However I deposited and took the welcome bonus and when I was close to completion of the wagering requirements I noticed quite a big flaw in the wagering bar section on the right hand side of the screen.
In total I had to wager £800 as can be seen by the image below (on the bar on the right). However the image shows that I had in fact wagered £814.24 out of £800- meaning that I had actually made play-through! Now take note the percentage above the £814.24 it states that I have only wagered 77%- this making it inconsistent to the below amounts.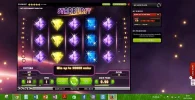 I raised this issue the following morning with CS and to be fair to Daniel from CS he was helpful and said this would be looked into, after he acknowledged that this was a technical problem that had slipped past them during testing of the new NetEnt software. I had no reason to complain as I trusted them to look into this.
Anyway a few days later and a few days of waiting for a response on the issue I had no reply from BetAt. My concern here was not only is it possible I may have made the wagering requirements (although I probably did not) but in addition I was wary of continuing playing here until I was informed of 1) the reason why this had happened and 2) was given assurances that it had been fixed and it would not happen again if I was to deposit again and play here.
In total I have been in contact on no less that 15 occasions trying to find out if this situation had been resolved and each time I had been told such things like.. "the IT team was looking into it" ... Your details where requested this morning to investigate"... I will contact you tomorrow morning"... I will personally look into the issue and try to chase it up"... And to be honest not one of these had been true or carried out. There was one rep on here who said he would look into it personally who didn't even ask for my details to check my account, meaning he couldn't look into it because he didn't even know who I was let alone what the issue was that I had highlighted.
I am now two weeks since first depositing and playing on my account and not once has anyone contacted me like they have said they would.
I contacted Daniel around 4-5 days ago again and requested him to just close my account because I unlike some will not play were I don't trust the casino. Upon this request CS stated he can close it at my request but I agreed to keep it open as long a this issue was sorted ASAP because he had informed me that he had been requested to provide my details that particular day and it was being looked into. I agreed I would be patient and wait a while longer before closing it. He told me he would chase it up to see if he could find out any information and I was happy with this. That was 5 days ago and still nobody has contacted me about the issue.
It is as though I am being told anything possible in the hope I just say sod it and not bother chasing it up any further.
Now I could have posted about this at the time but instead I followed the correct procedure and contact customer support and I have since contacted all three reps on here and also contact customer support several times about this situation and low and behold not one thing has been accomplished apart from me being told, as far as I am aware a load of bulls**t.
I contemplated writing this review and experience for a while but gave them chance after chance to come good on the situation. Today I contacted them again and requested my account be closed as I now want nothing more to do with them- and also I did not want to be technically a customer of somewhere and post my experience about them here until it was closed. This time I was told "you may do this yourself Shane by clicking on My Account - Bet Responsibly" however I don't feel comfortable doing this because it looks as though I have a gambling problem with the "bet responsibly". I explained this too and his reply was... "alternatively we would need you to send an email showing your full name and address and date of birth...citing reasons for closure"... now this isn't what I was told the other day when I requested my account be closed who said he would do it if I wanted.
This is about piss poor customer service that at first sight seemed okay, however after all the things I have been told and that have not been carried out it is hard to see this as good customer support. Either way it makes no difference to me now because I can play elsewhere anyway, somewhere I actually trust to not have a technical problem like this, or at the cery least that would sort out the problem/situation instead of fobbing me off like I feel I have been here.
Moral of the story! Stick to your gut instinct! If you are wary about trying new casinos- stick with the casinos you know already!
Yes people on here have had positive experiences with BetAt but I'm sure that for every casino on the Rogue list there will be someone somewhere who will have had a positive experience! I for one will stick to the same casinos from now on!!
Shane Norris
UPDATE............................................................................
Email from BetAt-
"As promised I have spoken to our IT team regarding the issue you experienced and they have been liaising with our back-end provider to try and establish the cause of the issue. I also involved Karl, our Casino Manager, to assist them with the investigation. After much deliberation they have come to the conclusion that it was a technical anomaly and that even though the wagering figures on the bonus bar were indicating that you had competed the wagering for the bonus, there was still a wagering requirement remaining. The IT team have assured me that the issue will not happen again and has not been reported in the past nor has it re-occurred since you first reported it.
I appreciate that you have chosen to close your account since we spoke however I just wanted to give you an update on the situation as I received a response from the relevant teams today."
Shame they couldn't have sent this to me a little earlier or even sorted it a little earlier. This post and issue about the wagering barr for me was never about if I had completed the wagering requirements anyway, I knew I probably wouldn't have made the wagering anyway. It was about having the confidence that this would not happen again and in the end this post was about the drawn out process of support and not resolving the issue. Anyway, all is good, my account is closed apparently without having to email. Problem Solved!
Last edited: