It seems like i'm getting the offers a day early.
Last night I was looking to make a deposit, so i checked out superlenny's calendar, after clicking around the boxes, I finally found one with an offer 'Deposit £60 for 100 freespins on Immortal romance' which I though was too good to miss. So I made the deposit, and unfortunately, eventually lost it.
I signed in this afternoon and there were 50 freespins on pyramid waiting for me. So I contacted chat, who insisted that was yesterdays offer and today's offer is 100 free spins on IR for £100 deposit !!!! and i should just clear my cache etc
So I cleared everything and checked my Calendar today and get a different offer to what CS are saying.
If i click on 'open today's gift' it says the offer has expired.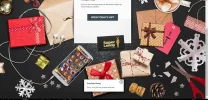 So, again I clicked on all the other boxes to find a working one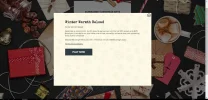 Which offers me a reload bonus !!!! So I assume the reload bonus is tomorrow.
Even checking the T&C for each offer, it just says the offer is only valid for the stated day. It doesn't actually state a day or date.
So I made the deposit, in good faith, for £30 worth of IR freespins Not £5 worth of pyramid.
And I'm convinced it said a deposit of £60, not £100, I'm assuming someone changed that, just before, or just after it actually went live today.
I emailed the screenshots to CS a couple of hours ago. but they haven't bothered acknowledging the email, let alone reply to it.
Maybe someone who's a customer of SuperLenny can try their Calendar, to see what offer they get today