Joined

May 25, 2017
Location
So long story short.
I requested via email a 90 day exclusion period from America Cardroom as I felt my spending was getting out of control and I had just come into a fair chunk of money and decided it would be best to take an enforced break for a while. I was informed the exclusion was granted and was blocked from further play. A few days later I felt an urge to play and sent them an email asking for it be lifted if only at least to play tourneys or perhaps with a deposit cap. They fully lifted it and I proceeded to lose $1700. I think they have some responsibility for these charges as I clearly wanted a self exclusion and it was granted, I should not have been allowed to play for the 90 period as requested never mind for $1700 over a week period.
I've contacted reps and get the impression they aren't taking it seriously. I feel like they should not have acceded to my request to have the exclusion lifted as this defeats the whole purpose of it. I started a thread in 2+ 2 forums which has screen shots of all the emails and links/quotes of their responsible gaming page which clearly states their to commitment to responsible gaming and that self exclusions cannot be lifted for any reason which they clearly violated. The 2+2 thread can be found here:
I'd appreciate any help you guys could offer in this area as they don't seems to be very receptive or cognizant of the fact that their self exclusion policy as stated by T&C and their responsible gaming page was not followed by them.
When you consider legal US online poker you should make sure you don't just keep your considerations solely to American sites that operate within the few states that allow internet poker because if you live outside of those states then you won't be able to play in the other state's site. You should be looking for a foreign/offshore website that adheres to the same standards as legal US online poker and that encourages responsible gambling in all respects. If the site doesn't, you're best moving elsewhere that has a more responsible approach to internet poker and that will protect your interests as well as their own.

Just like legal US online poker guidelines state, a website should encourage their customers to play responsibly. This involves setting a stop limit. Everyone should have fun playing poker and wagering, but if you find it hard to control your betting impulses, it's best to set a limit to how much you can afford to lose. Good sites will encourage you to not chase your losses and to keep within your limits.

As with the legal US online poker responsible gaming recommendations, a reputable poker website should also offer the player a chance to impose self-exclusion. This means that you can ask to be excluded from playing on the site for a set period of time. This stops players from getting too addicted to the game and if you feel you need it, it's a good option to take.

Once you make the decision to set up a self-exclusion period it cannot be reversed.

Legal US online poker offers this option to their customers so you should come to expect this from any American-facing site that you play with. If you're not sure what facilities a card room operates in terms of responsible gaming then contact customer support and they'll be able to help you make the right decisions.
From Americas Cardroom responsible gaming webpage found here: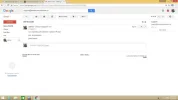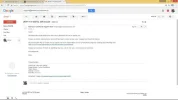 I feel this is a dangerous precedent to set as players will think they have safety net if they feel spending is getting out of control when in fact ACR does not abide by their own advertised policy on this matter.
Thanks