Hi all,
I am wondering has anyone else experienced problems like mine. I've been onto the casinomeister live chat multiple times, sent a message to the rep here and have had emails back telling me there is nothing VS can do until Games Provider "fixes" the slot issue.
My annoyance is, there was no issue when was gobbling my money up ?!?
I was playing a new slot on
Videoslots
and hit the bonus. It was on 20k Under the Sea on November 3rd. Just after I won 629 and then got a fatal error on the bonus it crashed while telling me titanic win . The bonus hadn't fully finished, so I refreshed the slot and the bonus restarted , as it would on any other slot if a crash occured. . I repeated the bonus round 4times with the exact same outcome and have all of the screenshots of the win and the bonus repeating over and over to the same result. While I was restarting and trying on a private browser and such the Live Chat Rep was helping me sort it out and he couldn't have been more helpful or nicer about it. In the end when the slot would just not finish the bonus and credit mg account with the 629 win he said he would send it to tech and it could be 5days to 2weeks before I got it sorted as the games provider would have to get involved . As said, the games provider would have to get involved. And , OH DID IT. IT DID. By pulling the game down off the site. So what's going on? Why can't VS give me my win? I was playing €1 bets, the win is not impossible. I saw someone here winning a few grand on DOA for 9cent and that is credited?!
There were no glitches or lag during the game previous and now near the end 3 weeks later I still have not had any positive response or my account credited with the bonus I won fairly. I cannot understand the delay or the uncertainty and am also really disappointed in VS because in their last email via the rep here , they pretty much told me it wasn't their problem and the games provider had the last word? What? I don't understand why I havent had my win credited by Videoslots themselves ? Is my account with them or with the games provider they choose? Don't they have to run checks before games are launched ? I'm pretty bummed cos it would mean I'd have gotten my two teens their Christmas presents and have had to worry a little less about my upcoming medical bills in the new year. They also stated that the customer service rep had given me the wrong information by telling me it can take up to two weeks and that it could take any length of time . I just think this is so unprofessional of Videoslots.

I like playing there and this has soured things immensely.
Am I just going to keep getting fobbed off by them ? What should I do? What would you do? Has this happened others and have you been dealt with this way? Have you been credited your win?
Casinos are always banging on about fair play and safe gambling lately and yet they seem to be able to move the goalposts when they feel like it ?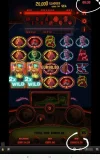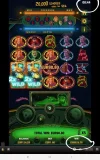 screenies attached