.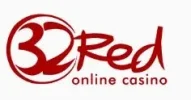 ​
32Red
announced today that they have been granted an Italian license. Congratulations


Italian Licence
The Company announces that it has been successful in its application for a remote gaming licence in Italy. Work continues on our technical platform in order to be ready to go live in the first half of 2012. We are excited to have been granted a licence to operate in Italy and look forward to building another successful business in that jurisdiction.

They also announced their preliminary results for the year ended 31 December 2011. Some key information:
Key points:
· Record Net Gaming Revenues for the Company
· Profit before taxation doubled
· William Hill Appeal dismissed
· Italian Licence granted
· Full year Dividend increased by 140%
· Current trading very strong, up 69%
Key financials and performance indicators
· Net Gaming Revenues increased by 48% to £25.03m (2010: £16.95m)
· EBITDA increase by 70% to £2.80m (2010: £1.64m)
· Profit before tax increased by 102% to £2.12m (2010: £1.05m)
· EPS up 96% to 2.94p (2010: 1.50p)
· Final dividend of 0.7p per share (2010: 0.5p) bringing the
Full year dividend to 1.2p per share (2010: 0.5p)
· Active depositing casino customers 39,687 up 47% on 2010
· Casino player yield £550 (2010: £519)
· New Casino depositing players 27,648, up 42% on 2010
· Casino cost per acquisition of depositing player: £143 (2010: £133)
Current trading
Revenues for January and February 2012 are up 69% on the corresponding period in 2011 with strong new player recruitment responding to increased marketing investment. The Board is pleased to announce that its application for an Italian remote gaming licence has been successful and the 32Red brand will be launched into Italy during the first half of 2012. The Board continues to be watchful of the general economic and regulatory environment but looks forward to another successful and exciting year for 32Red.
Commenting on the results Ed Ware, Chief Executive Officer, said:
"32Red progressed considerably in 2011 and we have improved key metrics right across the business. While we remain focused on the United Kingdom, we also look forward to expanding our profile in the regulated market in Italy where we intend to utilise our core skills and apply our business philosophy to establish the 32Red brand.

Performance in the first two months of 2012 has been strong and serves as further encouragement to continue to grow marketing investment in the business."
The strong trading performance during the year was primarily the result of a 47% increase in revenues at the 32Red casino and, once again, our increased investment in UK marketing programmes has been pivotal to the sustained growth experienced in 2011. This increased level of new player acquisition allied with increased activity and yield per player performance is a powerful combination and has resulted in another successful year for the Group.
32Red Key Performance Indicators
Casino revenue once again dominates the Group's trading representing some 93% of total Group revenues (2010: 93%). While there have been increased contributions from acquired casinos, it is the growth in the 32Red casino that underpins the financial performance.
This 47% growth in 32Red casino net gaming revenue is particularly encouraging in light of the strong 2010 comparative figures that were, in turn, 29% ahead of 2009. Consequently, 32Red's 2011 net gaming revenues are 89% ahead of those recorded in 2009 and since the second half of that year the 32Red casino has enjoyed five successive periods of record revenues. I have no doubt that our successful High Court action against William Hill and the subsequent recovery of other infringing Internet domains have both directly and indirectly made this performance possible.
Active player levels are 39% higher than in 2010 and given such an increase in volumes, it is pleasing to see that we have also managed to grow the average value of each player with yield per player increasing to £550 (2010: £519). Growth in this area is key and, along with the three important industry awards won recently (listed below), it is testament to the outstanding quality of player support and service delivered to our customers in an always friendly and professional manner. 32Red is delighted to have accepted the following prestigious industry awards over recent weeks:
· eGaming Review 'Casino Operator of the Year'
· Casinomeister 'Casino Operator of the Year' (awarded for the ninth consecutive year)
· International Gaming Awards 'Casino Operator of the Year'