Follow Casinomeister on

Twitter

|

Facebook

|

YouTube

|

US Residents Click here!

|

Svenska

|

By continuing to use the site, you agree to the use of cookies. You can find out more by following.Find out more.

Dismiss Notice
Dismiss Notice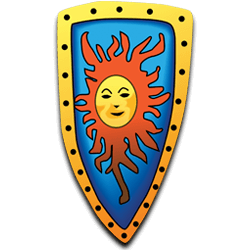 REGISTER NOW!!
Why? Because you can't do diddly squat without having been registered!
At the moment you have limited access to view most discussions: you can't make contact with thousands of fellow players, affiliates, casino reps, and all sorts of other riff-raff.
Registration is fast, simple and absolutely free so please,
join Casinomeister here
!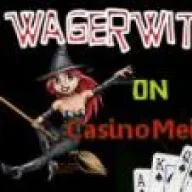 Last Activity:sss

Jul 8, 2011
Joined:

Oct 16, 2003
Messages:

622
Likes Received:

262
Trophy Points:
Home Page:

Location:

Occupation:

Yeah - like - really? Hmmm do I have to work?
WagerWitch
Webmeister, from Alaska
webmeister
WagerWitch was last seen:

Jul 8, 2011
Loading...

Loading...

About

Home Page:

Location:

Occupation:

Yeah - like - really? Hmmm do I have to work?

How did you find Casinomeister?:

GoneGambling

Best Casino IMHO:

Slotland - Winaday - ClubUsa - 3dice

Worst Casino:

Golden Palace

Favorite Films:

A Clockwork Orange

Favorite Bands:

Anything eclectic, alternative, rock and roll, etc.
Green Day, Ramones, Jeff Buckley, Tori Amos

Favorite TV shows:

GLEE
UGLY BETTY
THE COLLECTOR (No longer made)
THE TRIBE (No Longer Made)

Webmastered websites:

Currently down. Thanks to some "SPAM" complaints - which I find interesting since I never emailed an

Preferred Beverage:

RED BULL RED BULL IT GIVES ME WINGS.... Dr Pepper and ROCKSTAR MOCHA COFFEE

I USED to run Wager Witch at Blogspot http://wagerwitch.blogspot.com
A Blog dedicated to free no deposit casino bonuses, repeat deposit deals, fun gambling advice, affiliate promotions for casinos. I'm not a watchdog - but LOVE GoneGambling and Casinomeister ---- Now I just hang out and watch what is going on and sometimes participate in long winded discussions.

Interact

Signature