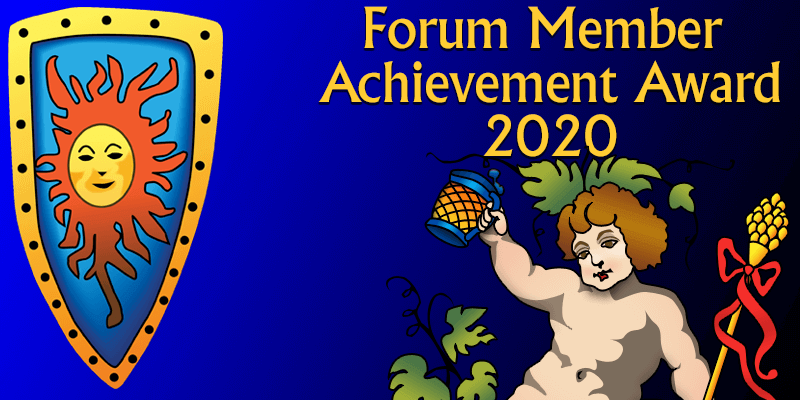 "Dionysus"
Jay, aka Dionysus, earns this award for his enduring dedication and contributions to Casinomeister's forum for the past 11 years. He joined on Apr 27, 2009 – he waited a bit and then began to start posting prolific, entertaining, chatty and helpful posts in 2011. Since then he has racked up nearly 20,000 posts and has received close to 30,000 reaction posts (i.e. thanks, thumbsup, and emoticon reactions to posts.) So if he had a dime every time someone thanked his posts – or thought it was funny or sad, he'd have about $3000. Dionysus is one of the few members who have achieved the level of Paleo-meister (only 20 members to include myself). This is a level acquired by folks who have been members for over a decade and have more than 2000 posts and reaction points. I could probably create an even higher level for Dionysus – he'd qualify.
For over a decade, Dinoysus was been unwavering in his support of Casinomeister's forum and its philosophy. He has worked on and off as a moderator for the promotion sections and assisted the administration on other moderation tasks – which included interviewing loads of our members and igaming representatives. He is here almost daily shining a beam of helpfulness and cheer throughout the site. Personally I find this admirable and it is appreciated not only be me, but by scores of his brethren.
His dedication to making this a home away from home for many has not gone unnoticed. Thank you Jay – you make Casinomeister's forum a delightful and insightful place that people want to join.
Member Achievement Award Historical
I began to give out these awards after running this forum for about eighteen years. It was about time I started recognizing folks for their contributions. It's these folks who are inspirational for others to engage in our amazing community.
Member Achievement 2019 – Jasminebed
Member Achievement 2018 – Trancemonkey
Member Achievement 2017 – Kasino King
Member Achievement 2016 – Jetset