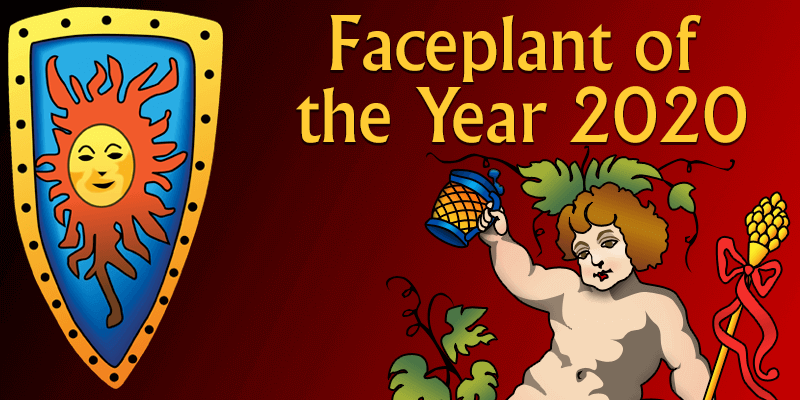 "Whoops – splat!"
When Betzest started a couple years ago we had high hopes for them. We knew the operator, well experienced and a great guy, and wished him the best in what was — it must be said — a difficult time to be starting a new casino. They seemed to be doing fairly well, there was talk of them being a candidate for Accreditation at Casinomeister, and then Splat!, a major faceplant on our very own forums.
A player,Crazy7, had been playing slots, mindful of the bet limits, won a few grand and tried to cash out. The casino confiscated the winnings saying the player had exceeded the bet limits allowed. He posted:
I have been a customer for a while and didn't have any problems with playing and cashing out at Betzest until this weekend they unjustified confiscated 3500 euro in my opinion. I am not sure if I am in the wrong.
Crazy7 checked his play records, no normal bets had exceeded the limits but when they had triggered a retry freespins feature large bets were logged. He had been playing a Microgaming slot, Lucky Leprechaun's Loot, where when winning a bonus round, you have the option to have another go at it – and he chose to do so. As shown here: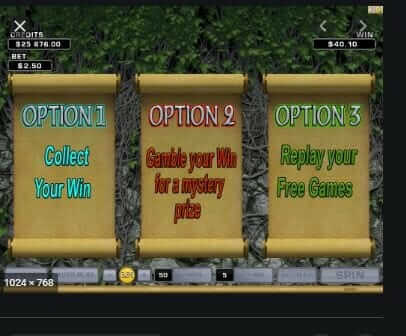 All this does is replay your free spins which is inherent in the game – unlike Option 2 – Gamble your Win – which is like doubling your win if you're lucky – replay your spins start from scratch – from zero – from the beginning. In fact, he won a lesser amount with the replay then he had won before. The bottom line was that
this function did not increase the win value since he had never upped his bet from €2.50 a spin.
Because of this "breach of the terms" Betzest negated €3500 from the player's winnings. The casino was unsympathetic:
"… you used a feature called re-try free spin. … the winning amount that you refused, since it was already added to your balance, was considered a legit bet by the Microgaming system … Furthermore, according to clause 3.13 of our Bonus T&C's this feature is considered irregular play and we quote: "Using the 'Double-Up' gamble feature or any other feature within a game to increase win values" and it is clear that you used this feature to increase the winnings …"
The Casinomeister readership was outraged but Trancemonkey – our resident expert on slot games said it best:
"From someone that works in the industry and has to work with the rules and regulations regularly, I find this answer extremely worrying, and factually incorrect. The fact their system shows the free spins round as a "re-buy" is not the customers fault – the game does NOT display this as "buying a feature" but displays it as simply being offered the chance to turn down the initial win and replay the free games. … if you can prove that the OP was purposely using this to beat the wagering, and this was not the only time they did something like this AND that they were aware of this, then you may have a point BUT the fact remains that the game does NOT show the replay as a wager, nor does it tell you you are wagering the total amount won from the free games, and this would simply not pass any legal test …."
Suffice it to say that no such proof was on offer. The casino people simply dug in their heels, repeated the "it's in the Terms" mantra and would hear nothing from anyone to the contrary. That and a few salty threats to terminate their relationship with Casinomeister if we ruled against them made it clear that faces had firmly been planted and there was no going back. I for one cannot understand, with the gaming technology at hand (this was in 2020 for freaking heck), how any casino running at this level of expertise can't simply disable features that don't count towards wagering. This actually seems like an old RTG clipshot joint tactic from the days of yore.
The casino was downgraded on Casinomeister accordingly. Christmas cards were neither sent nor received.
Full thread here: Betzest Voids 3500 Euro Balance
Faceplant Historical Awards
This award has morphed from the Worst Blundering Screwup to Faceplant (the text takes up less space in the images, lol). The fist award was given to the now defunct English Harbour Group of casino that uploaded the wrong files when updating their poker software – whoopsie!! They ended up doing the right thing and honored their debt to players. Anyway, I am thinking of branching out to a "Schadenfreude award" next year – who knows.
Faceplant of 2019 Streamer Roshtein
Faceplant of 2018 Betat and Slotty Vegas
Faceplant of 2017 Casumo/BetfashionTV
Faceplant of 2016 Big Time Gaming
Faceplant of 2015 Revenue Jet and Winpalace
Faceplant of 2014 – Tropica Casino
Faceplant of 2013 – Topgame/BetonSoft
Worst Blundering Screw up 2012 – Betfred
Worst Blundering Screw up 2011 – Betfair (again)
Worst Blundering Screw up 2010 – Betfair
Worst Blundering Screw up 2009 – Topgame
Worst Blundering Screw up 2008 – Casino Action Group
Worst Blundering Screw up 2007 – Virtual Casino's 9/11 Promotion
Worst Blundering Screw up 2006 – English Harbour software glitch