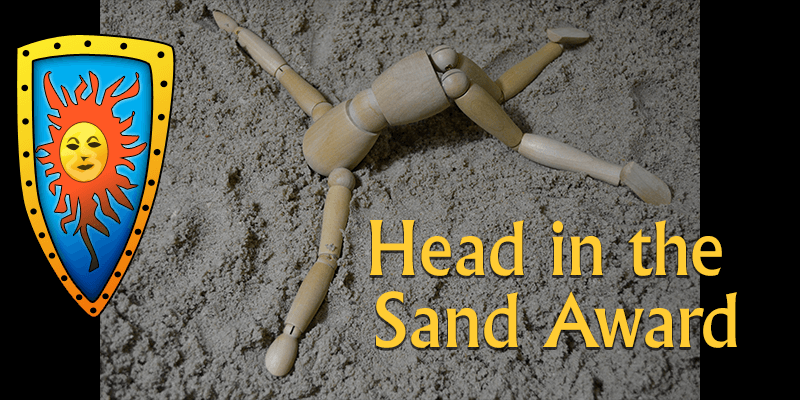 "Get yer head outta the sand!"
Even though the UKGC has mostly good intentions, in most cases – they lack any experience understanding players and what players want.
Here is a voice from the trenches that really needs to be heard.
From mcgameboy – Meister member, Meister Minion Awardee member, and Casinomeister Advisory group member.
UK Gambling Commission. They will ban feature buys, but they still won't ban reversible withdrawals.

I don't think they help operators in any way either, due to a lack of absolute clarity of their own rules. Which only forces casinos into making their own interpretation of said rules. Which then results in some very over the top overreactions, including ridiculously unwarranted and intrusive requests for personal information that a casino really has no business asking for. To such a degree that players end up feeling disillusioned and wondering if depositing a bloody tenner to play some 9p spins on DOA is really worth the hassle.

We already know that Mr.D (dunover) is on the brink of quitting slots for good because of this nonsense.

Simply put, the UKGC need to be better or they will end up wrecking the industry in the UK.
And from another Meister member, CAG member, Meister Minion awardee: Lotusch
Head in the Sand Award – I have to go with the UKGC on this one. I can understand some of their recent actions but in general they are making it quite unpleasant now for UK players, UK facing casinos and affiliates. I am all for player protection but you can also overdo things.
I agree wholeheartedly. The UKGC needs to think about the repercussions that they are having on players – real online casino players. In fact, they need to recruit senior players for a think tank. This would be a way to go.
Head in the Sand Historical Awards
Head in the Sand Award 2018 – UKGC draconian regulatory methods
Head in the Sand Award 2017 – Affiliates not UKGC compliant
Head in the Sand Award 2016 – Betsoft
Head in the Sand Award 2015 – the "Bonus Beaters", the "Bonus Whores"
Head in the Sand Award 2014 – Oblivious Players
Head in the Sand Award 2013 – Naive Affiliates
Head in the Sand Award 2012 – Lazy Affiliates
Head in the Sand Award 2011 – Casino Operator Bonus Pimps
Head in the Sand Award 2010 – Lotteries and Gaming Authority
Head in the Sand Award 2009 – Affiliates and Affiliate Managers
Head in the Sand Award 2008 – Hypocritical US Politicians
Head in the Sand Award 2007 – Players who Patronize the Rogues
Head in the Sand Award 2006 – The Entire Online Casino Industry
Head in the Sand Award 2005 – iGlobalMedia
Head in the Sand Award 2005 Runner Up – Chartwell Technologies