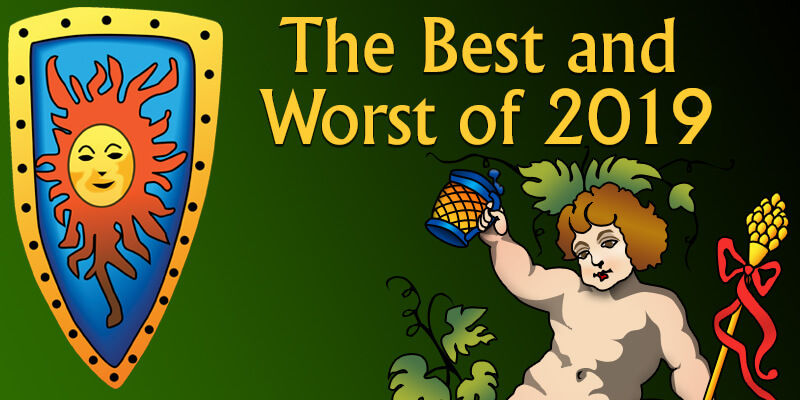 "Spiraling downward from the graces of Casinomeister's Accredited Casinos"
These awards are bestowed unto casinos that were once an integral part of Casinomeister, but for one reason or another fell from grace and lost their accredited status.
This year's fall from grace is handed over to two casinos, which at one time were the crème de la crème when it came to being a highly rated Accredited Casino at Casinomeister. RedBet and Mr. Green.
Both Mr Green and Redbet were removed from the Accredited Casino section pretty much for giving a months' long run-around with some player issues. It was like pulling teeth – trying to get these casinos to respond even though both had agreed to our standards.
Max and I were extremely patient concerning the amount of man-hours we committed to dealing with these few complaints, but the staff at Mr. Green/Redbet were not as responsive as I would have expected. Clearly not what I would have expected from one of our Accredited Casinos – and not meeting their obligations as accredited casinos.
I was promised several years ago by Redbet's representative that all of the players coming from Casinomeister would be given VIP treatment Max was there and witnessed this agreement. This was bound by a handshake – and handshake agreements can be binding in a court of law – and definitely withi a business environment. But this is not binding with RedBet – they really could not care less. So the trust factor with these faceless entities have gone to zero – zilch.
Mr. Green is in the same nonchalant boating excursion. Same owners – same aloofness. Pooh pooh – and ta ta.
Sadly, years ago – the rep from Mr. Green has been to my house and we have even hiked in the local forest to a Biergarten in the woods with me. We saw eye-to-eye on a number of things – and most importantly – how players are to be treated and what is expected from an Accredited Casino.
But with this recent staff change, it's an entirely different story. Now it's speak-to-the-hand – and a no-can-do attitude towards Casinomeister to communicate about player issues.
They told us that they set up a "special department" to look at player issues, but in my opinion it's just a big smokescreen – a bunch of "woo". They still won't look at player issues and their "special department" really only means they now have someone looking at the forums.
It's truly sad to see how thankless these folks are – especially how in the early days, it was sites like Casinomeister that got them off the ground.
Fall From Grace Historical Awards
Fall From Grace Award 2018 – Fortune Lounge
Fall From Grace Award 2017 – Affiliate Edge/Vegas Partner Lounge/City Views/Bellerock/Buffalo Partners/Coral
Fall From Grace Award 2016 – Bet365(reinstated)/Betway/Betting Partners(reinstated)
Fall From Grace Award 2015 – Skybet and AffiliateHub – quitters
Fall From Grace Award 2014 – Wagershare casinos/Ladbrokes
Fall From Grace Award 2011 – GoWild Casino
Fall From Grace Award 2010 – Rushmore, Bwin, Betfair
Fall From Grace Award 2006 – Minivegas, Mansion, City Club Casino
Fall From Grace Award 2005 – Fortune Lounge (reinstated)
Fall From Grace Award 2005 Runner Up – Captain Cooks Casino