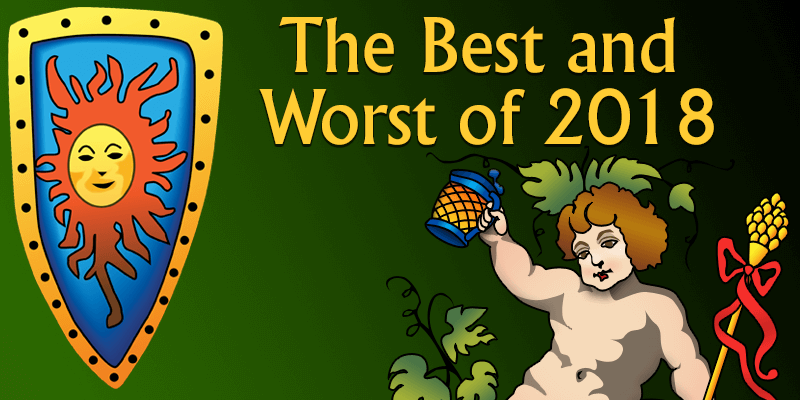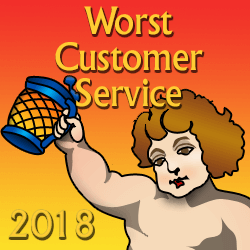 Where they treat customers like a King – Rodney King that is.
And the winner is…Danguad Limited
In some ways you have to admire the brass of this Cyprus-based casino group. They've managed to polish the turd for a surprisingly long time given the number of complaints their casinos generate. However when you look back over the body of cases — and we have a good many to refer to, almost a dozen this past year and several times that over recent years — it's rather shocking what these guys get up to:
confiscations based on retroactive Terms changes.
confiscations based on bogus violation claims (imaginary "max bet" claims in particular).
free-rolling (accepting bets from but refusing payment to) players from non-licensed jurisdictions.
no-pay and insufferably slow-pay of balances owed.
predatory Terms & Conditions.
ignored player complaints.
not responding to evidence presented on player complaints.
denying ownership and/or association with other casinos in the same group.
slow-pay on jackpots, including later refusing payment for imaginary Terms violations.
etc.
And how did they manage to get away with so much for so long? In Canada it's known as the "Colin Thatcher" school of defense: deny, deny, deny. Almost without fail the casino representatives will deny anything and everything they are confronted with.
2018 seems to be the year their roguey practices and endless BS caught up with them though, they've finally managed to get themselves blacklisted at most respected player portals (see ours at GENERAL WARNING – avoid all Danguad casinos).​
The proud recipients of these accolade are:
azurcasino.com
casinoadrenaline.com
casinoventura.com
casinow.com
crazyfortune.com
eatsleepbet.com
happyhugo.com
jackpotknights.com
muchovegas.com
realcasino.io
royalbloodclub.com
vegasberry.com
viggoslots.com
viproomcasino.com
And there seems to be a connection with them and Staybet, so these two are honored as well:
staybet.com
slotsmoon.com
Worst Customer Service Historical Awards
Worst Customer Service Award 2017 – 1xBet
Worst Customer Service Award 2016 – CasinoCashPalace.com
Worst Customer Service Award 2015 – Paradisewin
Worst Customer Service Award 2014 – SlotoBank Casino
Worst Customer Service Award 2013 – Dendera Casino
Worst Customer Service Award 2012 – Casino770
Worst Customer Service Award 2011 – SlotMadness
Worst Customer Service Award 2010 – Supreme Play/21Grand Casino
Worst Customer Service Award 2009 – TopGaming customer service
Worst Customer Service Award 2008 – Plumgaming.com
Worst Customer Service Award 2007 – Bingoisus.com