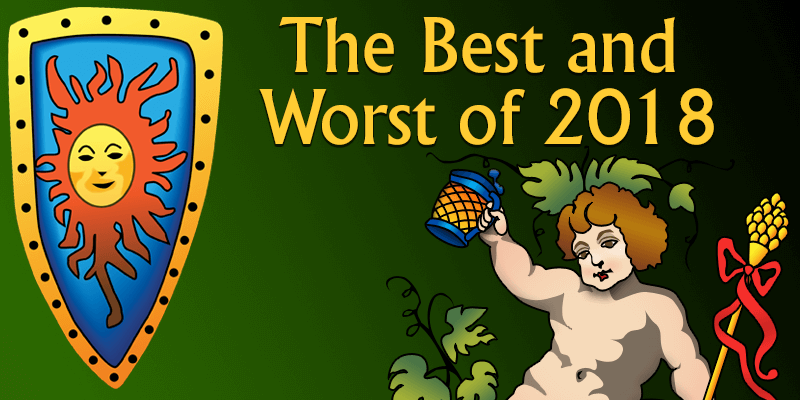 "Spiraling downward from the graces of Casinomeister's Accredited Casinos"
These awards are bestowed unto casinos that were once an integral part of Casinomeister, but for one reason or another fell from grace and lost their accredited status.
We have a few "fall from grace" awards to hand out this year – all for differing reasons.
Fortune Lounge Group: Actually, one of the original "Fall From Grace" casinos going back to 2005 – but which was reinstated in 2007 – and here they are again. What a shame.
The real shame is that this group of casinos was a staple of our membership back in the early days of online gambling. If it weren't for sites like Casinomeister, GoneGambling, Gambling.com, Winneronline, and Got2Bet there would have been no Fortune Lounge. They were listed in our Reputable Casino section way before it became the Accredited Casino section – dating back to 2000. So what happened?
Well due to changes in management, they decided that they did not want to bother with our player community, and they cared not to deal with our arbitration service. When any complaints came up we got a speak-to-the-hand response even though it is entirely in the player's right to have any arbitration service represent him or her – not just the one picked by the casino.
So simply put, Fortune Lounge did not want to play ball with us anymore – an 18 year business relationship tossed in the trash bin. How professional – not. The only real reason I could surmise was that they were too lazy and aloof to want to deal with the Casinomeister player community. Well it's their loss – not ours. Happy trails to you.
---
Betat and Slotty Vegas – as mentioned in Faceplant of the Year 2018, I need to know who owns the casino company when these companies are in the Accredited Casino section. They sold the comany in 2017 (according to their ex-CEO) and no one said a thing to me. With the questions surrounding their new ownership, I did not have any warm fuzzy feelings and hence they were placed in the Grey Zone.
It's a crying shame because they really seemed to have had their act together a couple of years ago. But they betrayed my trust and so there ya go.
---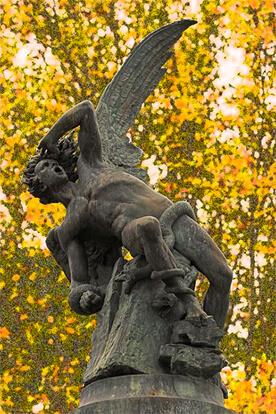 Freaky Vegas Casino: virtually went *poof* into thin air. Hell, they were actually a contender for Best New Casino 2018 this year, but they blew it. First they were screwing over their affiliates by not giving them credit for their UK players – and when this was mentioned to them – they went into silent mode.
That was a shocker since I trusted their casino rep, Lucas Godwin, who had been a member of the forum for years – he was even the first casino rep for Videoslots when they came on. So here you go from a new award winning casino to nothing. *Poof* they are gone from the Accredited section and reappeared in the Rogue Pit – and then they closed shop.
---
Casino Rewards Group This is a massive group of about 30 some odd casinos that were on, then off, then on again with the Accredited list. The affiliate manager, Renee, is amazing and could take care of any player problem that came her way – it was that the marketing office at Casino Rewards kept screwing up. There is one rule that we have for our accredited casinos is that they are not to entice players to reverse their winnings with bonuses or other promotions. Well, the Casino Rewards group kept doing this, and after a number of warnings they were placed into the Grey Zone. It's a real shame since there were the last downloadable Microgaming casino besides 32Red that were in our Accredited section.
Downloadable Microgaming software (Viper) includes 57 video poker games that are superior to anything available online. But yeah I get it, everyone is a slot-head nowadays.
So adios Casino Rewards, it was nice while it lasted. You can read their review here: Casino Rewards Review.
---
Casino Cruise – is another case of me not knowing who is operation the casino – which is crucial for me when a casino is listed in the Accredited section. When I first brought Casino Cruise on, Lloyd Apter, who I have known for years was a partner and main contact. When he left that company in 2017 things began to become pear-shaped. In February 2018, they lost their accreditation and have been in the Grey Zone since.
---
Codeta Casino – Now this is a crying shame. I had real hopes for this Codeta Casino especially since it seemed to be tapping the unexplored idea of having a casino focused primarily on live games. Apparently that didn't work out too well for them and they had a hard time paying their advertisers. Additionally their casino reps went AWOL – so into the Grey Zone they went.
---
Genting Casino which always had a very low profile at Casinomeister lost their Accreditation due to introducing retroactive terms to their affiliate program, thus violating the Accredited Standards and thus were sent to the Grey Zone. But honestly, I don't think they really care. You can read their review here: Genting Casino – Grey Zone.
Fall From Grace Historical Awards
Fall From Grace Award 2017 – Affiliate Edge/Vegas Partner Lounge/City Views/Bellerock/Buffalo Partners/Coral
Fall From Grace Award 2016 – Bet365(reinstated)/Betway/Betting Partners(reinstated)
Fall From Grace Award 2015 – Skybet and AffiliateHub – quitters
Fall From Grace Award 2014 – Wagershare casinos/Ladbrokes
Fall From Grace Award 2011 – GoWild Casino
Fall From Grace Award 2010 – Rushmore, Bwin, Betfair
Fall From Grace Award 2006 – Minivegas, Mansion, City Club Casino
Fall From Grace Award 2005 – Fortune Lounge (reinstated)
Fall From Grace Award 2005 Runner Up – Captain Cooks Casino